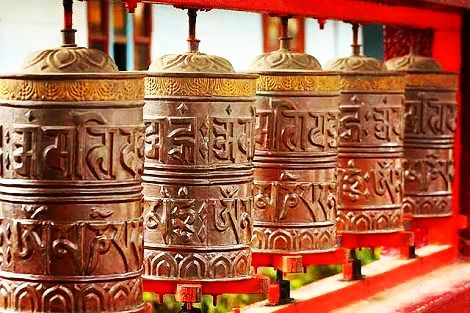 Sikkim is not only a scenic and serene holiday destination but also an active hub of Buddhist culture and tradition. The land is home to a number of impressive monasteries, some of the ancient ones still in good shape and several others rebuilt or renovated to restore their glory. Your visit to Sikkim is indeed never complete until you visit a few of these well-preserved places of worship /meditation. Adorned with age-old relics, paintings, carvings and statues of Buddhist monks, these monasteries are seats of spirituality that refresh your soul, irrespective of whether you are casual visitor or an ardent follower of Buddhism. Colorful prayer flags fluttering in the cool, clean mountain air uplift the spirits of many a traveler as they hike through the harsh terrain.
There are at least over 100 monasteries in Sikkim. These are located over the length and breadth of the land. Unless you have signed up for a Monastery Tour Package from tour operators offering Darjeeling Gangtok tour packages in this region, you may find a little difficult to cover all major monasteries on your own during a single visit. Timer-permitting you must of course include a few of the monasteries listed here in your travel plans, especially when you are visiting other tourist spots in the neighborhood, or hiking through the terrain.
• Pemayangtse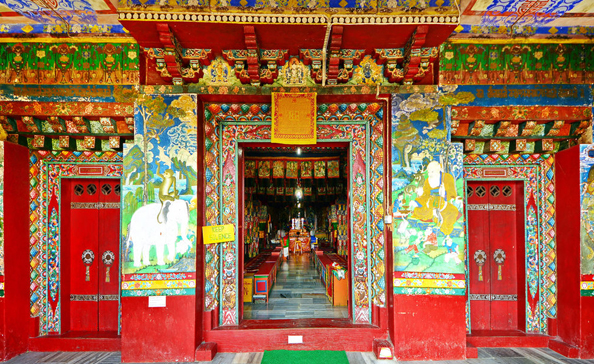 One of the ancient monasteries in Sikkim, this 3-century old structure in Pelling, set amidst a beautiful backdrop of mountainous terrain houses some of the ancient relics, impressive paintings with interiors decorated with traditional Tibetan designs. Statues of several Buddhist monks and enlightened spiritual leaders such as Padmasambhava are present in this monastery, where you can revel in the richness of nature and indulge in meditation or self-inquiry without any distractions.
• Tholung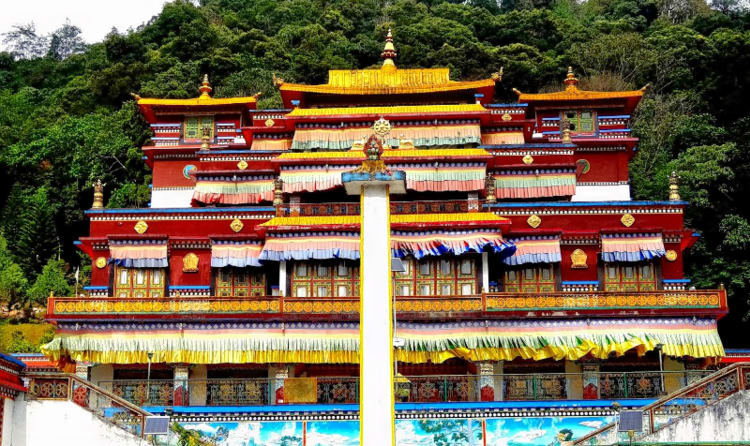 One of Sikkim's sacred monasteries, this one located in remote region of Dzongu within the Kanchendzonga National Park, is a World Heritage Site. The structure houses several religious relics including ashes of a respected Lama, which are open for public viewing once in 3 years. The sanctity of this spiritual setting is well-preserved as it is accessible only after a 5-hour trek from Linzey, which not every casual tourist usually attempts. This monastery is the final destination of the best trekking trail in Sikkim!
• Tashiding


This beautifully designed monastery in the vicinity of Yuksom, is perched on top of hill rising between two rivers, Rathong and Ranjit. The 17th century structure is surrounded by prayer flags and several other small stupas. The most holy stupa in Sikkim named Thong-Warang-Drol (Saviour by sight) is believed to rid the sins of worshippers who behold it, seeking forgiveness in earnest. Images of Buddhist charms, divinities and mantras carved on stone plates preserved at Tashiding are believed to protect and guide worshippers.
• Rumtek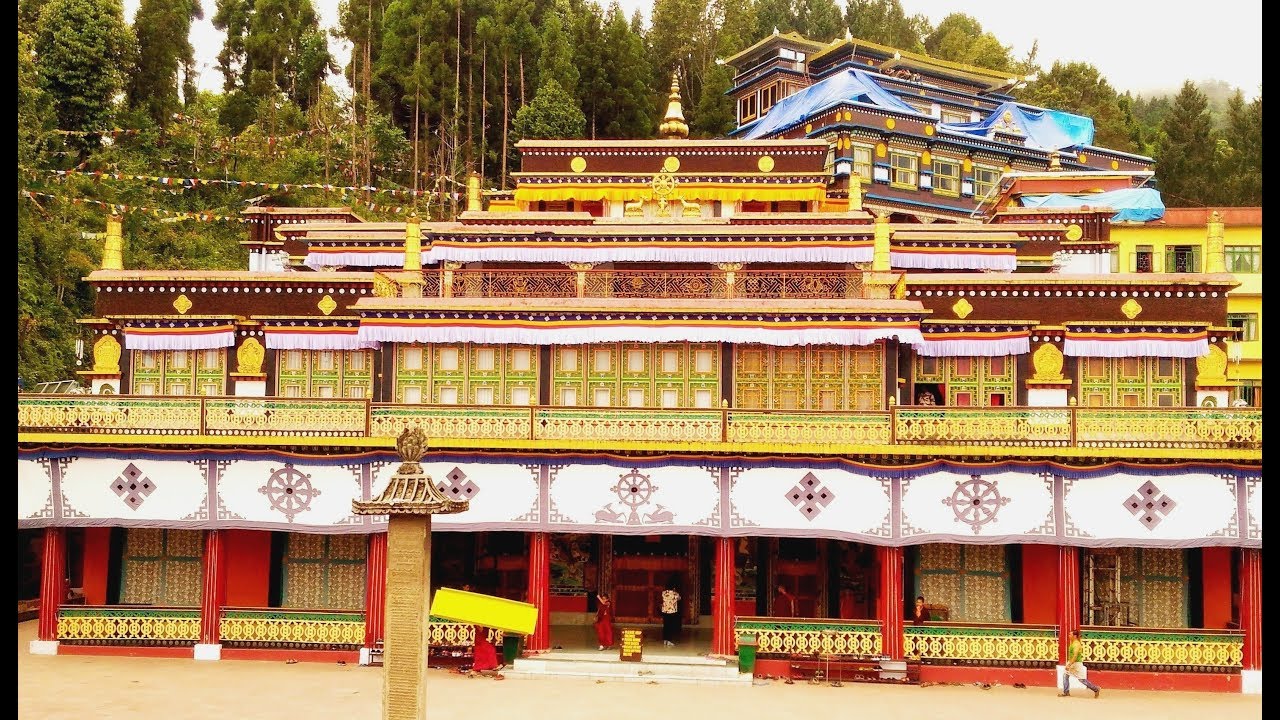 The Rumtek monastery is a more contemporary structure built during the 1960's, while the ancient monastery nearby dates back to the 17th century. Located on a hill right opposite the city of Gangtok, this monastery is a large 3-storeyed structure surrounded by picturesque settings and houses several institutions apart from stupas and shrines. Visitors are greeted by Tibetan architecture, carvings, Thangkas, several statues including a tall Sakyamuni Buddha (10 ft.), silk scrolls that adorn the interiors. Religious relics, scriptures and other valuables are also treasured here. Beautiful, lively yet serene and fully functional, a visit to Rumtek offers excellent views of Gangtok and the surrounding lush landscape.
• Ralang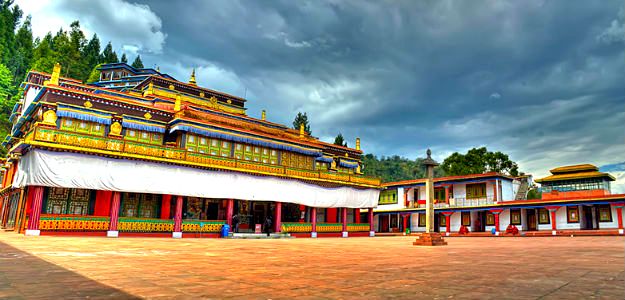 Yet another impressive multi-storied monastery in Sikkim, this monument is located off Ravangla and accessible only by foot. Home to some impressive pieces of art based on Buddhism, Ralang monastery is a haven for tourists interested in Thangkas, paintings and other artefacts of cultural and religious significance. A couple of other monasteries such as Yangyang nearby are equally inviting and so are the hot springs around the region. Exploring rich natural terrain on foot proves a memorable experience.
• Dubdi (Yuksom Monastery)


Located just off Yuksom, this monastery too is one of the land's earliest houses of prayer, established in early 1700's. Another treasure trove of Buddhist artefacts, scriptures, paintings, images of monks and Lamas, traditional motifs, Dubdi is indeed a peaceful getaway from the busy cityscape. Stone cobbled pathway to the 2-storied structure is lined by colorful garden space and the monastery itself set amidst forested terrain with snowcapped mountains and lush green valleys in the background.
• Phodong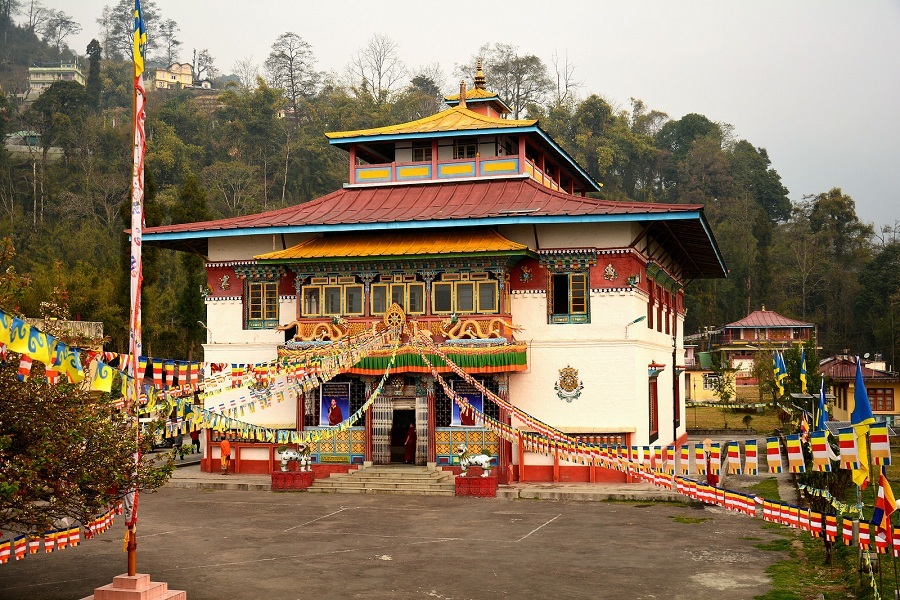 This compact yet impressive monastery of the Kagyupa Sect of Buddhism is easily accessible via road. Traditional design, religious motifs, paintings and murals adorn the interiors of this monument as well. The Phodong monastery is also home to about 250 monks of the Kagyupa line.
• Lachen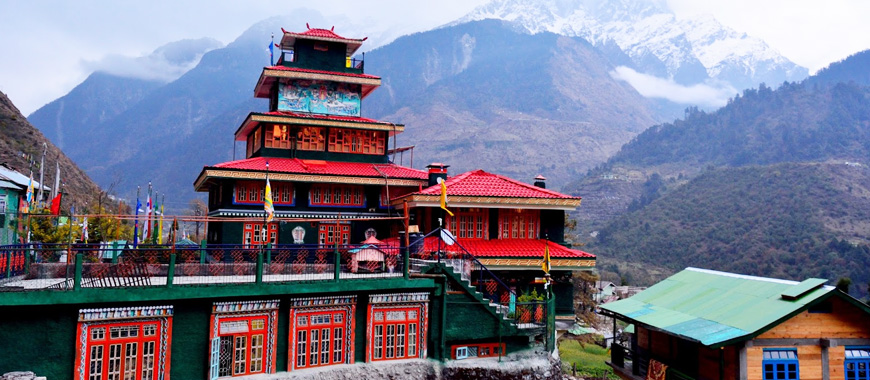 The monastery in Lachen built during 1800's is quite small when compared to others, but the intricate designs and decorations both on the interior and exterior surfaces prove quite soothing and appealing. Prayer wheels, colorful flags and the statue of Padmasambhava at this site relax the troubled soul, instilling a sense of comfort and calm. Lachen is a must-see as it falls on the regular tourist trail leading to Gurudongmar Lake and Thangu town.
• Sangachoeling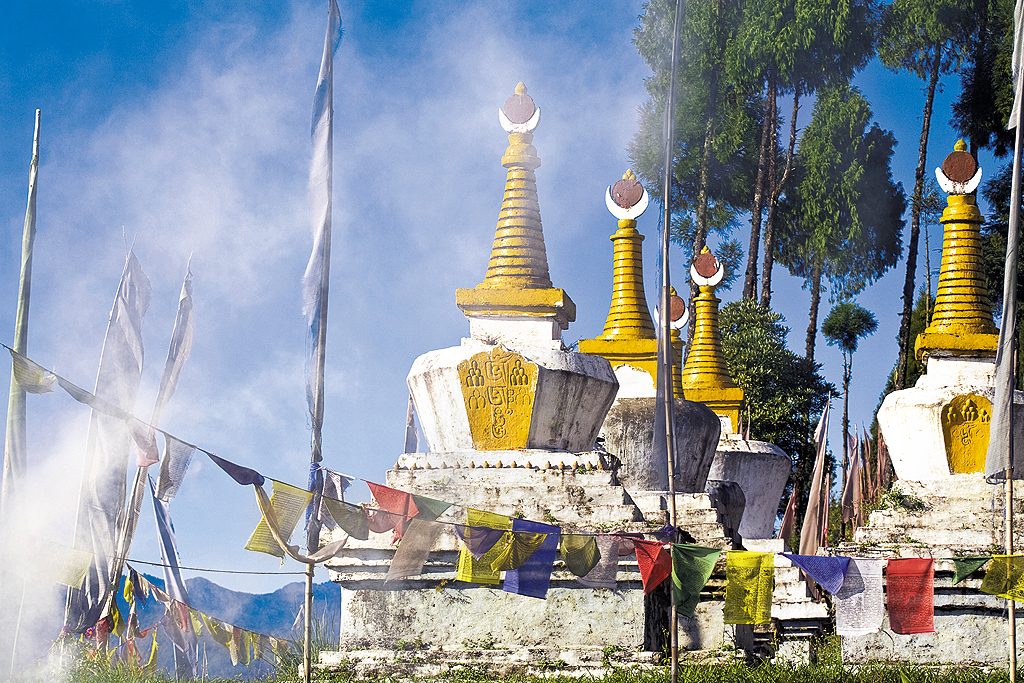 Located in Pelling, Sangachoeling is also an ancient monument with its own collection of antique Buddhist relics. The original structure dating back to the 16th century was later restored after a fire mishap has a valuable store of artefacts for tourists interested in culture and history of the land. Sangachoeling lies on Rani Dhunga Jungle Trekking Trail and can be accessed by walking/trekking on this path for about 3 km.
• Kartok


Set in one of the most stunning locales of Sikkim, the Kartok monastery in Yuksom is a pleasure to visit. The red colored exteriors of the building embellished with traditional motifs and images in gold and yellow colors make a pretty picture, especially with the blue waters of the Kartok Lake in the vicinity. Mesmerizing landscape and the sounds of prayer chants floating in the air are bound to melt away all worries and concerns.
Most of the Darjeeling Gangtok tour packages include visits to the major monasteries of Sikkim. Each and every monastery in Sikkim has a deep historical and religious significance. Apart from being places of worship, they are also valuables stores of arts and artefacts of yesteryears, preserving large collections of relics for posterity. Do not miss the opportunity to explore these monuments when touring Sikkim.