There is a huge variety of knives available in the market today. But not all the knives are made with the same sharpness of the blade. Like you can't pack carving knife or a butter knife as one of your camping gear. Carving knife or butter knife have their purposes, but you won't be able to get things done when you are outdoor.
Buying the best pocket knife of 2018 would be the best bet, but then again a question arises as to which one is the best knife out there. The best one offers many benefits which shouldn't be overlooked.
The survival knife is one of the essential pieces of outdoor equipment. Its usefulness can be judged from the fact that within a past few years' thousands of people have taken them for their outdoor adventures. Most of the survival pocket knives are foldable and have one or more blades depending on their model.
With a foldable blade that fits inside its handle, the survival knife can be placed inside the pocket or be clipped onto the belt so it can be fetched easily. The length of the blade varies from 2 inches up to 6 inches. You can have many things done with this nifty little tool in a short amount of time. It's your loyal friend to have while hunting, camping, and hiking or any other outdoor venture which you might feel like doing.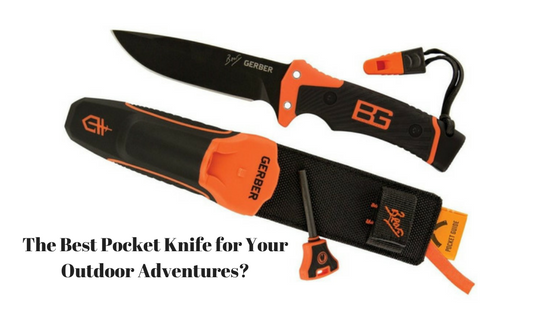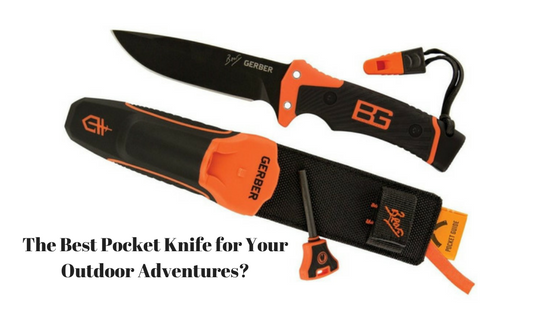 Background
Picking the best one out of many survival knives is hard work. And a lot of people get confused when it comes to choosing the reliable and long-lasting survival pocket knife, but going to the basics could make it easy to select a durable and reliable knife that will work under severe conditions.
Read along to see some of the exceptional survival pocket knives with the reputation of exceeding of what was expected of them by many professional and experienced campers and hikers. You can also use the guide to buying the best pocket knife online which can save your time.
Must Read: 15 Pro Tips for First Time Solo Travel Internationally
How to choose best survival or pocket knife?
As mentioned before, picking the best one out of many survival knives is hard work. A lot of outdoor enthusiasts have their opinions, but there are some which all of them agree upon. And they are the following three essential qualities that make the survival knife stand out among all other kinds:
While the foldable blade is easier to carry but a fixed blade is more durable and reliable. Depending on your type of adventure you might choose either of them, but fixed blade wins in most of the situations. Fixed blade could be a utility knife, survival knife or a drop point knife.
Survival knife with fixed blade gets more durability if it has a full tang. Full tang means that both the blade and handle are made out of a single solid piece of metal, without any joint. Grips or scales are attached on both sides of the handle part of the tang for a more secure and comfortable grip. Knives with full tang supposed to be the perfect kind for any outdoor ventures as it gives them strength.
It is evident as it will not get rusty for a long time. It is almost indestructible, can take a severe beating. Stainless steel is a little more expensive than the carbon one, but it is worth its price. However, some people prefer carbon as it keeps its edge sharper for a long time than steel.
Must Read: The Ultimate Trekking Destinations in Maharashtra During the Rains