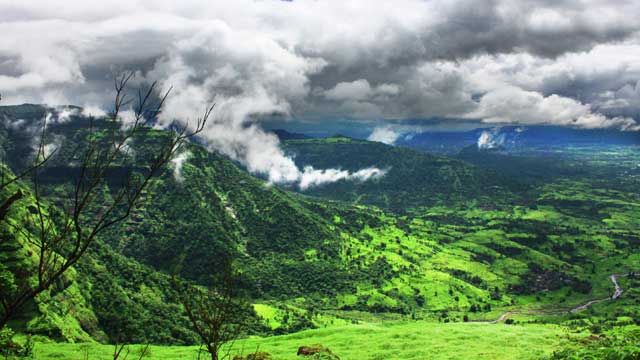 Summers are often looked upon as the worst season of the year. Why? Well, because of the scorching heat during noon and sometimes the humidity that lasts all day and night. If given a chance, most of us would have an AC or a fan tied to our bodies at all times. But let's be realistic. Since that is not possible, we choose the other feasible option, which is planning a weekend gateway to some cool hill station. But as they as, bad times don't last long, it is similar with this season. Summer is soon followed by the monsoon, which is by far one of the most loved seasons of the year. From adults to children, everyone eagerly looks forward to the rains. And, why wouldn't you? It takes away all the humidity and heat away. And what is brings along are cool, breezy days and the smell of freshly wet mud.
Furthermore, the rains also make it possible for us to take up some fun, recreational activities like trekking. I don't know about you, but I sure do love trekking! And trekking in the rains is even more fun! It sure does get a little mucky, but hey, what's the fun in always being neat and tidy. We all do need an opportunity to let loose and enjoy, and trekking in the rains helps me do so. So, coming down to the main point, what are the best places in Maharashtra that one can choose to go on a trek for during the rains? There are several places that one can opt for, but let's make a list of the most visited places for treks during the rains. Hopefully, it might help you get an idea as to which place to choose for your next adventure.
1. Matheran
To most Mumbaikars, Matheran is a place where one can relax and unwind while not burning a hole in your pocket. Apart from accommodation, travelling to this place too is reasonable. It is a popular hill station located in Maharashtra and is easily accessible from cities such as Mumbai and Pune.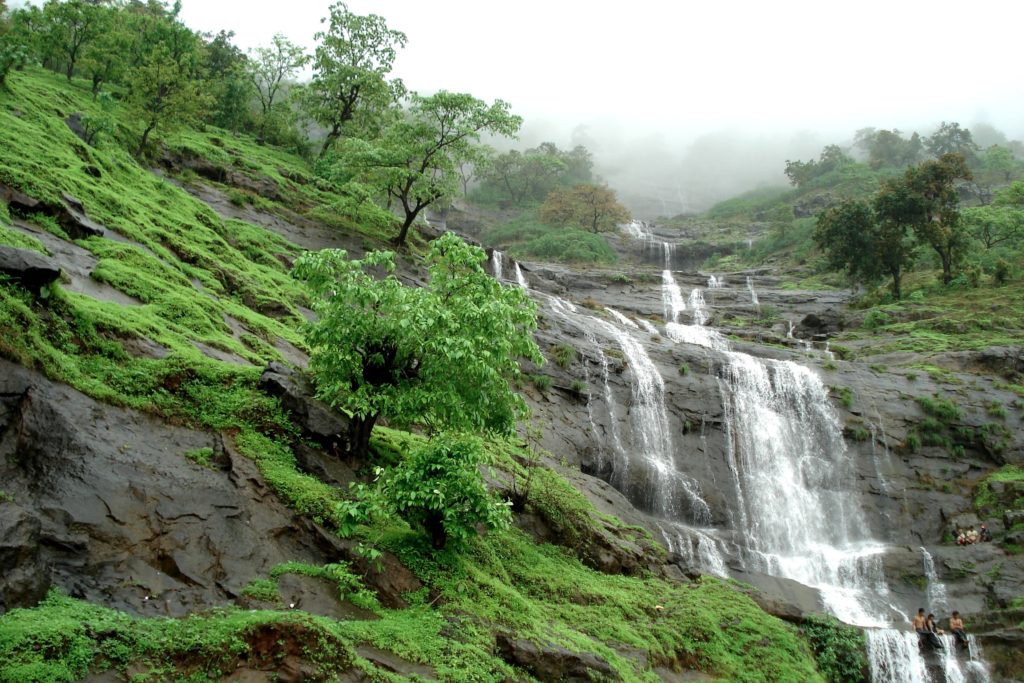 This location makes for a splendid option for a weekend trek. This hill station offers several trek trails that one can choose depending on the comfort level. For a beginner, you can choose the Neral to Matheran trail. If you're a pro at this, then opt for a more adventurous route that is the Dhudani trail. Either ways, when you reach this location, don't forget to enjoy the breath-taking views from points of interest such as the Porcupine Point, Panorama Point, and One Tree Hill.
2. Ratangad Fort
Ratangad in Maharashtra is located at a distance less than 200km away from Pune and Mumbai. Just like Matheran, Ratangad Fort is also a great destination for a trek. The view from this fort is breath-taking while the climb up is equally adventurous.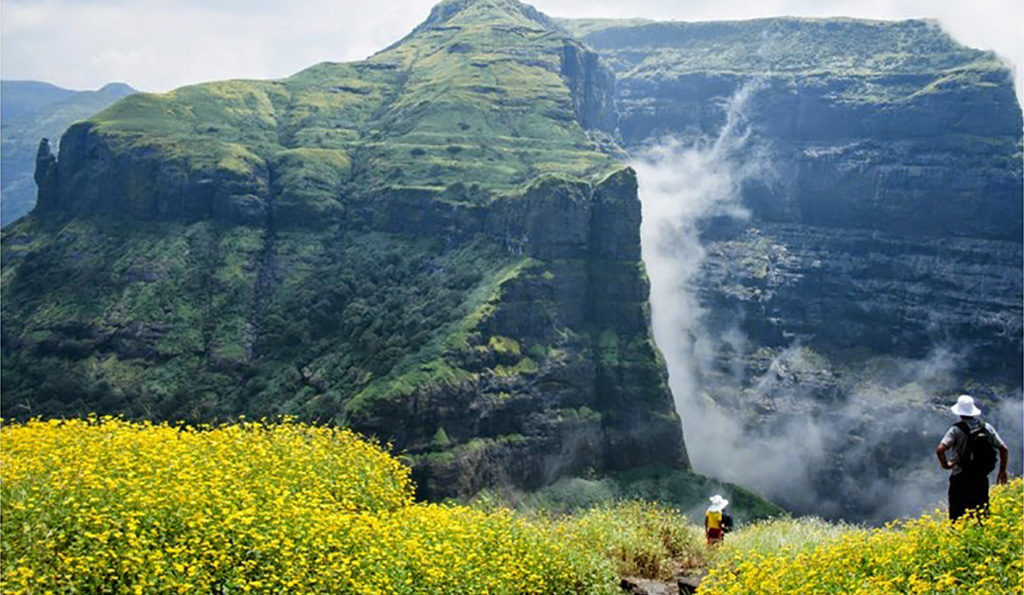 The trek starts at the lovely Ratanwadi village and goes through forests, streams, and rocky terrains. Since this trek is a bit difficult (given the slippery terrains during monsoon) it is advised that someone with a good trekking experience go on this trek. Furthermore, this trekking trail also diverges into the route to Harishchandragad, another popular trekking destination in Maharashtra. The entire trekking route will take nearly 4 hours.
3. Kalsubai
Kalsubai, known as the highest peak in Maharashtra, is called the 'Everest of the Sahyadris'. The peak is a famous trekking destination for trekking enthusiasts and is definitely on the must-do list. Located at a distance of 140km from Mumbai, there are multiple trails to Kalsubai. Its starting point for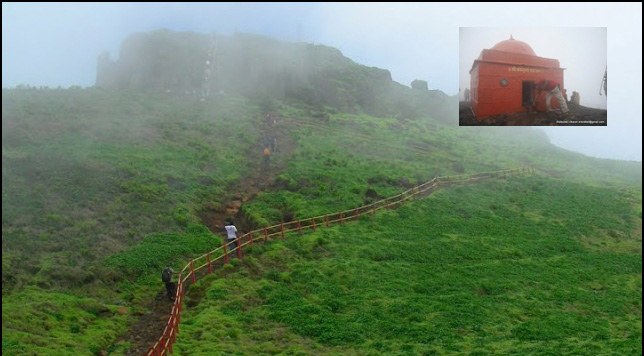 Located at a distance of 140km from Mumbai, there are multiple trails to Kalsubai. Its starting point for trek is Bari village, which follows a rocky and difficult terrain to the peak. This exciting trek will take about four hours.
4. Rajmachi Fort
Among the best places for trekking in Maharashtra, Rajmachi Fort is considered as one of the most challenging.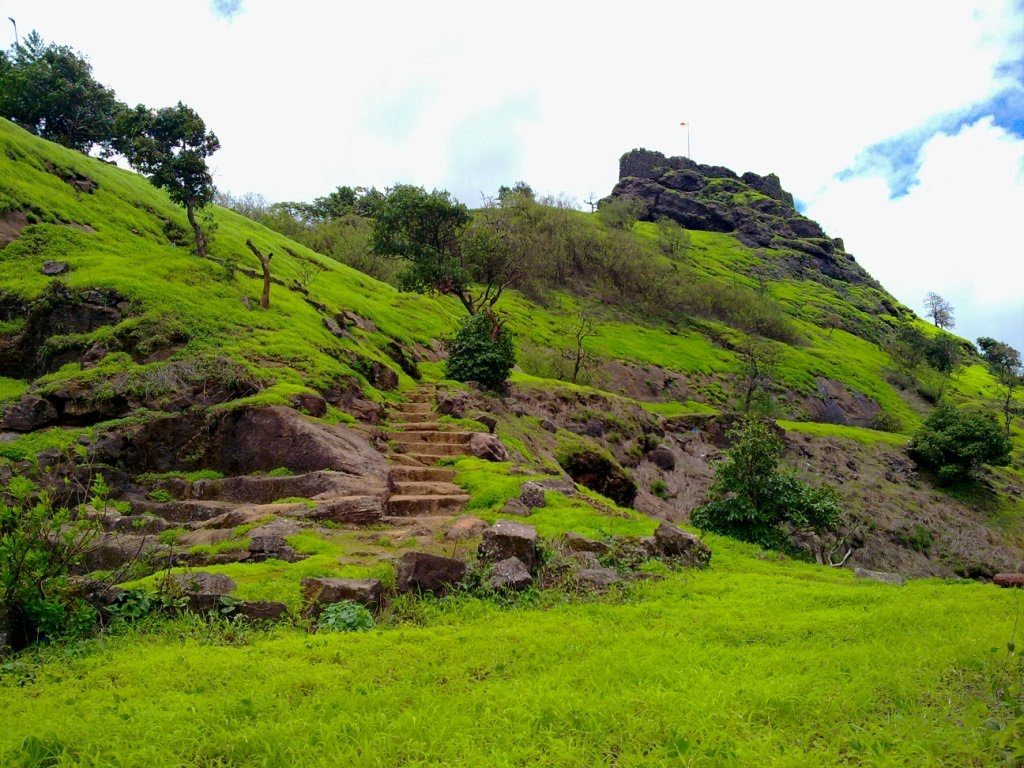 Located nearly 94kms from Mumbai, this fort offers a picturesque location for trekking that is loved by all nature lovers and outdoor enthusiasts. The trail offers a challenging climb and plenty of attractions to see along the way. However, be careful not to slip on the steep slopes in certain parts especially on account of the rains.
5. Vasota Fort
Vasota Fort, also known as Vyaghragad, is one of the famous forts for trekking in the Sahyadri. It is known as one of the best treks in this region on account of its wilderness and beauty.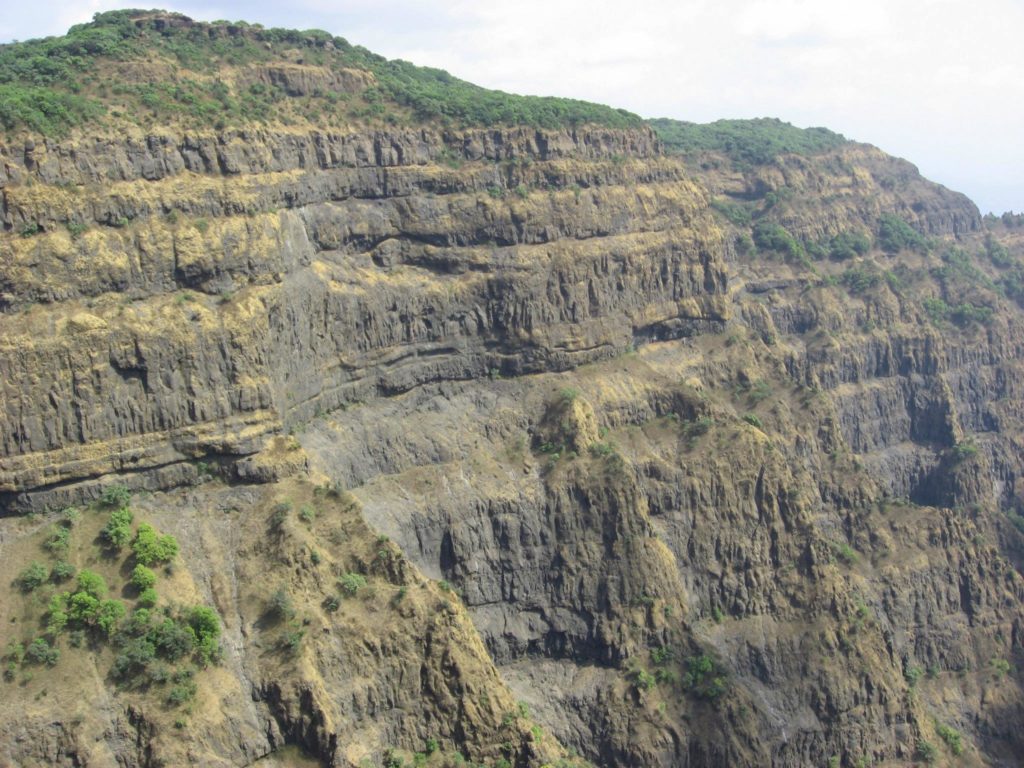 The fort is surrounded by thick forests and a river which makes the destination ideal for trekkers to delve into its charming beauty. Since this fort was originally associated with the famous Maratha history, the fort exudes rich historical charm, thus giving trekkers a chance to explore the fort and indulge in some educative history about our culture. Additionally, the fort also offers a breath-taking view of the Konya Backwaters and the forests.
That being said, now it's up to you which place you choose to go on an awesome trek. Make sure you have a check-list ready as to what things you need to carry on your trek. Remember, it's going to be raining, so make sure all of your bags are waterproof! Apart from that, all I can say it choose wisely, spend decently, and have the most amount of fun on your little adventure!