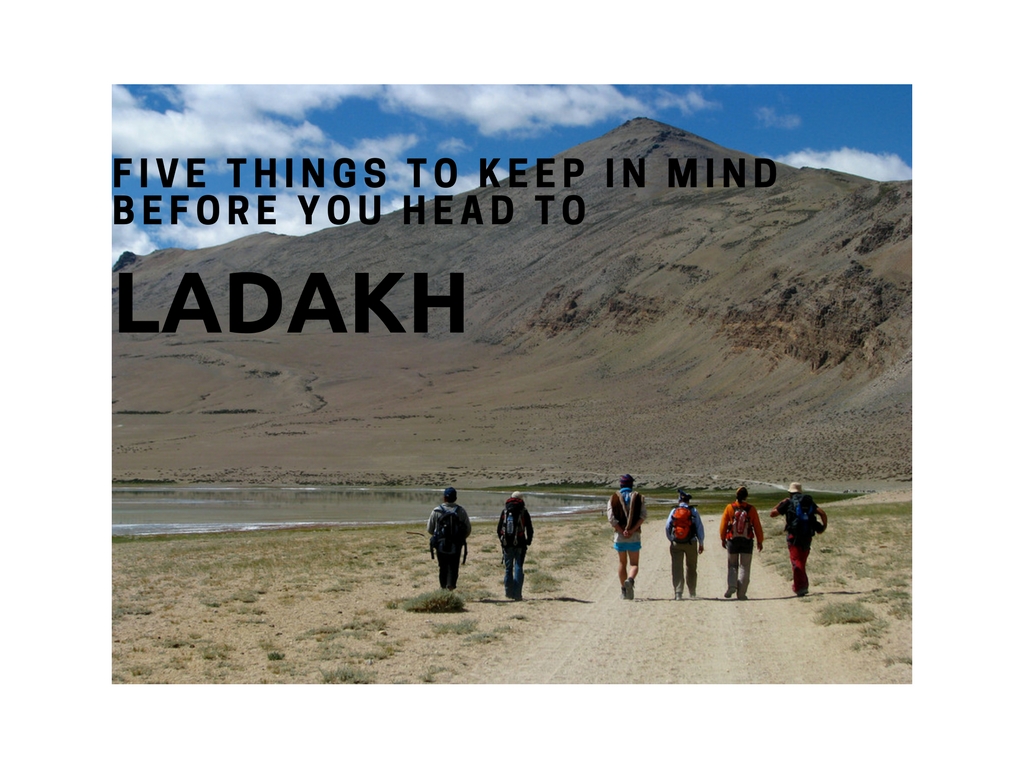 One of the most visited destinations in India-Ladakh is a globally renowned destination and is quite often known as the 'Cold Desert'. This beautiful destination is a bikers' paradise and makes for one of the best destinations to go on a trip at. The destination shares its international boundary with Tibet and is known for its Tibetan Buddhist monasteries. Ladakh tour packages often give you a wholistic view of the destination; however, you can choose to travel individually. Since this region is known to have a rigid climate, tourists are often required to keep in mind necessary precautions while on their trip to Ladakh.
The Climate/Temperature
Ladakh is known to have a cold climate with altitudes ranging from 9000ft at Kargil to 25,170ft at Saser Kangri at the Karakoram Range. Although its summers are considered to be bearable, the winters at this destination is considered to be quiet harsh. With the temperature steeping as low as minus 30 degrees in Leh and Kargil, one should take on necessary precautions when heading out to this destination. If you are traveling with a group of older individuals, it is advised to consult a doctor before you embark on a journey to Ladakh.
Identification/Permits/Passport
Travelling to this destination does sound like a fun thing. However, there are various permits and identification proof required to get to a few places. Travelling to Leh doesn't require a permit, however, if you plan on traveling to restricted areas such as Pangong Tso Lake, Tso Kar, Tso Moriri, etc. a protect area permit is required. You can easily obtain these permits through registered travel agencies. Additionally, it is also advised that one owns multiple photocopies of your license, passport, PAN card, and more to make getting through military checkpoints a hassle-free experience.
Communication/Phone or Internet Services

When it comes to communication, the higher the altitude the difficult it is to connect with the outside world. In the city of Leh and the areas surrounding it, one can find complete connectivity. However, from Manali Leh Highway, the network seems to disappear as you begin descending on the other side of Rohtang Pass. Thus, it is advisable to keep a copy of emergency numbers.
Stay/Food/Clothing
Ladakh being a popular tourist spot is filled with some great accommodation facilities. Few of the best luxury hotels that one can find at this destination include Hotel Charu Palace Leh and Grand Dragon. Additionally, homestays are also a great way of getting familiar with the locals and witness their incredible hospitality. When it comes to food, it is best to try out the local food available, which the destination is famous for. As for clothing, with the drastic fluctuation in the temperature, tourists are advised to carry woollen clothing and sweater alike while packing to get on an adventure to this beautiful destination.
Medical Facilities
Given that Ladakh is a cold region, is it advised to carry medication for a common cold or a fever. Furthermore, if you are an individual who suffers from altitude sickness, then it suitable to carry medicines for the same after consulting your personal/local doctor.
While the requirements mentioned above are considered to be vital when travelling to this destination, there are plenty of other aspects that come into play.
Plan your next trip to this beautiful destination by keeping in mind the following points. Goomo.com is a great place to find Ladakh tour packages, which are available at affordable prices, and cover most of the attractions this destination is famous.
Must Read: What Is so Special About Riding a Motorcycle in Leh?