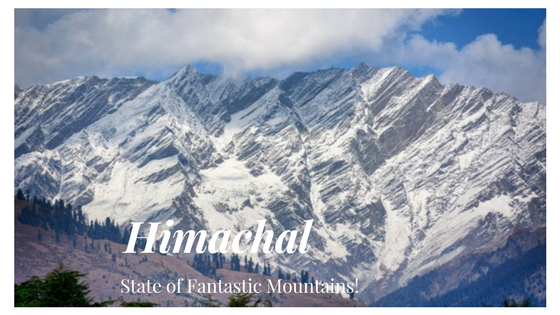 Himachal Pradesh is a northern state, situated in India. The state is known for a plenty of reasons including the mesmeric snowcapped highlands. The state is blessed with some of the most beautiful locations in India. It is believed to be one of the topmost preferred hill stations in India. A plenty of world-class cities and some of the most visited tourist locations are situated in this state, including places like Shimla, Kangra, Kullu etc. A trip to Himachal is just perfect to break the monotony of the busy life. And, a plenty of Himachal tour packages are available to be booked, to plan a fantastic vacation in Himachal Pradesh.
Here are some reasons to visit this beautiful state:
Spend some time amidst the mountains
Himachal Pradesh is one of the most visited places in India, and there are a lot of reasons which make it an ideal holiday spot. The soaring highlands in Himachal give the perfect hilly feel. Just image, relaxing on the couch in your hotel room, while sighting the beauty of the setting sun is certainly one of the most amazing things to experience in the state. You can also choose to climb the mountains, to explore the beautiful area more profoundly.
Spend some moments of peace
Himachal is a very tranquil piece of land. The different parts of Himachal Pradesh are blessed with immaculate quietness. A walk in the serene gardens, or conversations with your loved ones amidst the greenery, Himachal Pradesh offers a plenty of opportunities to enjoy some unforgettable moments in the hills. The place is extremely calm, hence, days spend here, literally rejuvenate the mind, body, and soul. And, several wonderful Himachal tour packages are arranged by various firms, which comprises of everything starting from transportation to food.
Experience the regional goodness
Himachal Pradesh is known for some of the most delicious local dishes, and tourists who visit Himachal Pradesh never miss out on relishing some of the tastiest regional dishes of the region. In fact, there are a plenty of local sweets that are extremely unique and scrumptious. Plus, people in Himachal also enjoy the regional folk arts as well. And, while holidaying in Himachal one gets immense opportunities to buy the wonderful local dresses.
Himachal Pradesh is undoubtedly home to a host of stunning tourist destinations in India, and therefore, it is being visited by several people on a regular basis. Plus, the place is nicely connected to the rest of the country, making it easier for people to reach the place.