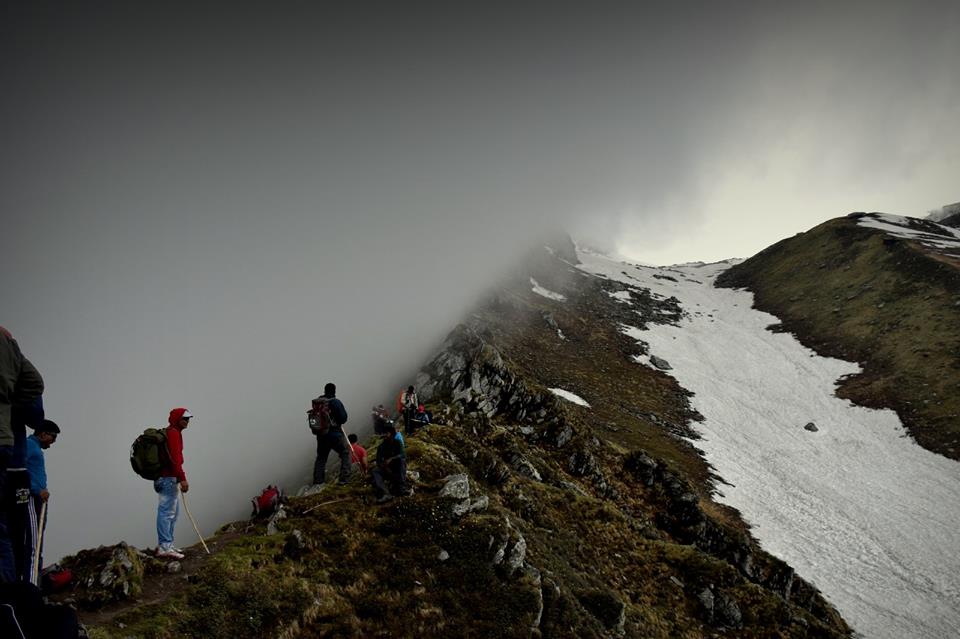 I am back from Sar Pass Trek 2016, best trek of my life. Back from touching the feet of Mother Nature. What a trip it was! Memories that I will forever hold close to my heart and tales that I can perhaps narrate to my grandchildren in future.
I am talking about my camping trip through the most heavenly stretch in India – Sar Pass Trek! A place that is 13800 feet above sea level in the Himalayan Range.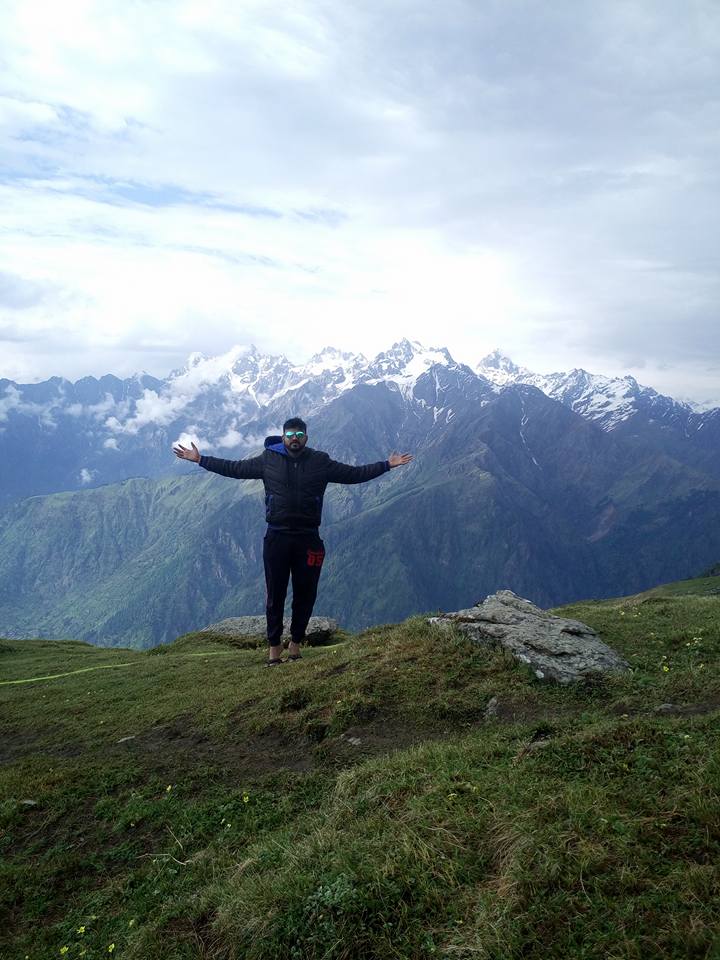 The best time of the year when one can visit this place is during May. You'd see thousands of people pulling up their trekking gears and flocking away to cross Sar Pass Trek.
I signed up with YHAI (Youth Hostel of India) who were the organizers of the camp and paid them the fees of Rs. 5,000. This year I consider myself to among the lucky ones who made it to the YHAI Sar Pass trek 2016 (And if all goes well, I may perhaps even see myself next year in the YHAI Sar Pass trek 2017.)
Those 11 days spent on the Sar Pass trekking camp by YHAI had sweet and adventurous surprises each day. YHAI gets trekkers who hike in batches. I found myself in a batch of 50 trekkers from diverse walks of life. Each having their own dream and purpose of making it to Sar Pass. Regular trekkers, fitness freaks, photographers, and some like me who simply wanted to experience the divinity of nature's kingdom.
Our batch was at the receiving end of the unpredictable weather. I mean it could not get more unpredictable. Every time dark clouds appeared and we thought it would pour but the sun smiled at us with its bright rays of hope. And on days when the sunlight was too excessively harsh on us without the hint of clouds, raindrops would splash down suddenly from the sky. Such was the treacherous weather. But that never let out spirits down even once. We bravely battled it all rain, hailstorms, sunburns, minus 15 temperature.
Before I tell you guys my Sar Pass Trek exeprience if you guys are planning to do Sar Pass Trek below things you need to carry with you do take a note of it:
"Rucksack (if You have one), Walking stick, Woolens, Cotton Shirts, Slacks, Cotton Pants, Sun Cap, Shoes, Socks, Enameled or Steel Mug / tumbler, Plate, Lunch box ,Spoon, Water purifying tablets, Pen knife, Needle, Thread, Spare buttons, Goggles, Cold cream / Vaseline, Soap, Toilet Paper, Towel, Rain sheet,  Medicines which you normally use at home, Camera with extra batteries". These things you will require on trek as per YHAI.
So, dive into my world and join me as I give you a glimpse of my entire voyage to Sar Pass trek and back…
Kasol:
The base camp was located at Kasol, which is a small village situated near the banks of the Parvati River. While at the base camp, I managed to socialize with my fellow trekkers. Meeting new people, hearing their stories, and taking tips from the guides – were enlightening sessions for me. The YHAI team was pretty organized and ensured we never faced hassles due to anything lacking from their end. The food served at the base camp was delicious and supplied enough energy to sustain daily activity including rock climbing and rappelling (which gave me an adrenaline rush all the time. The moment we arrived at the camp, we were served with welcome drinks. 2 hours later we got tomato soup. At 6pm tea and biscuits. At 7 dinner. And at 9, Bournvita. Well, that was the drill. In the evenings, we would sit by the camp fire and chat away.
I was super-motivated by my batch-mates as we wished and cheered for each other at the base camp each day. Every single day had something surprising in store. A major challenge that we faced was curbing the weight of our bags. I needed my essentials including thermal wear, clothes, toiletries, trek gear, medical things, and other miscellaneous stuff. But that catch here was that we had to keep it under 6 kgs. Besides, YHAI provided us with rucksacks, sleeping sheets, and sleeping bags.
Grahan:
From Kasol we headed to Grahan, this place which is still 7000 ft above sea level is at a stretch of 9 km and is the closest to the village. Beyond this zone there were no signs of human settlements. The lush greenery with the background of the Himalaya Mountains was picturesque. The trek was relatively easy with multiple plateaus in between that gave us a chance to take breaks. The shepherds with their sheep and cattle were a delightful sight. Fortunately, YHAI marked red arrows on numerous rocks to ensure were weren't losing directions or our mind! 😛
Also Read: 5 Places to Visit Around Kasol
Padri:
All I had in mind were the breathtaking images of Sar Pass that I had seen on Google back home some days ago. I couldn't wait for it anymore, but kept calming my heart that I would soon be there seeing the beauty of the place right in front of my eyes. Till, then I needed to focus on my next destination. From Grahan, we went to Padri, which is at 7000 to 9000 ft.
This easy stretch was quite misty at certain places but had plenty of woods that would remind you of similar locales in the hit global TV show GAME OF THRONES. I couldn't take my eyes off the mountains. It was a beautiful place where I enjoyed chatting up with my folks (yup we all batchmates had grown closer as a family by now). Later we played antakshri, dumcharade and a few other games. It was a memorable evening.
Min Thatch:
The journey from Padri to Min Thatch was excruciating. Walking on ice is not as easy as it seems. I had to carry a stick with me all the time to prevent slipping.
Thanks to global warming there wasn't enough snow as it used to be years ago. Nevertheless, as we moved further away from ground level, no longer could I see the green meadows. Time seemed to tick very slowly and the climb looked never-ending. In fact, one of my batchmate's DSLR missed to fall off the valley. Luckily, it didn't!
My hands were freezing and I literally couldn't feel my fingers when I took off my gloves. But, after enough walking, my energy increased thus generating warmth in my body. At the camp, we relaxed and enjoyed the beauty of Min Thatch while sipping on hot tomato soup and relishing the Maggi and Omlette sold at the canteen there.
Nagaru: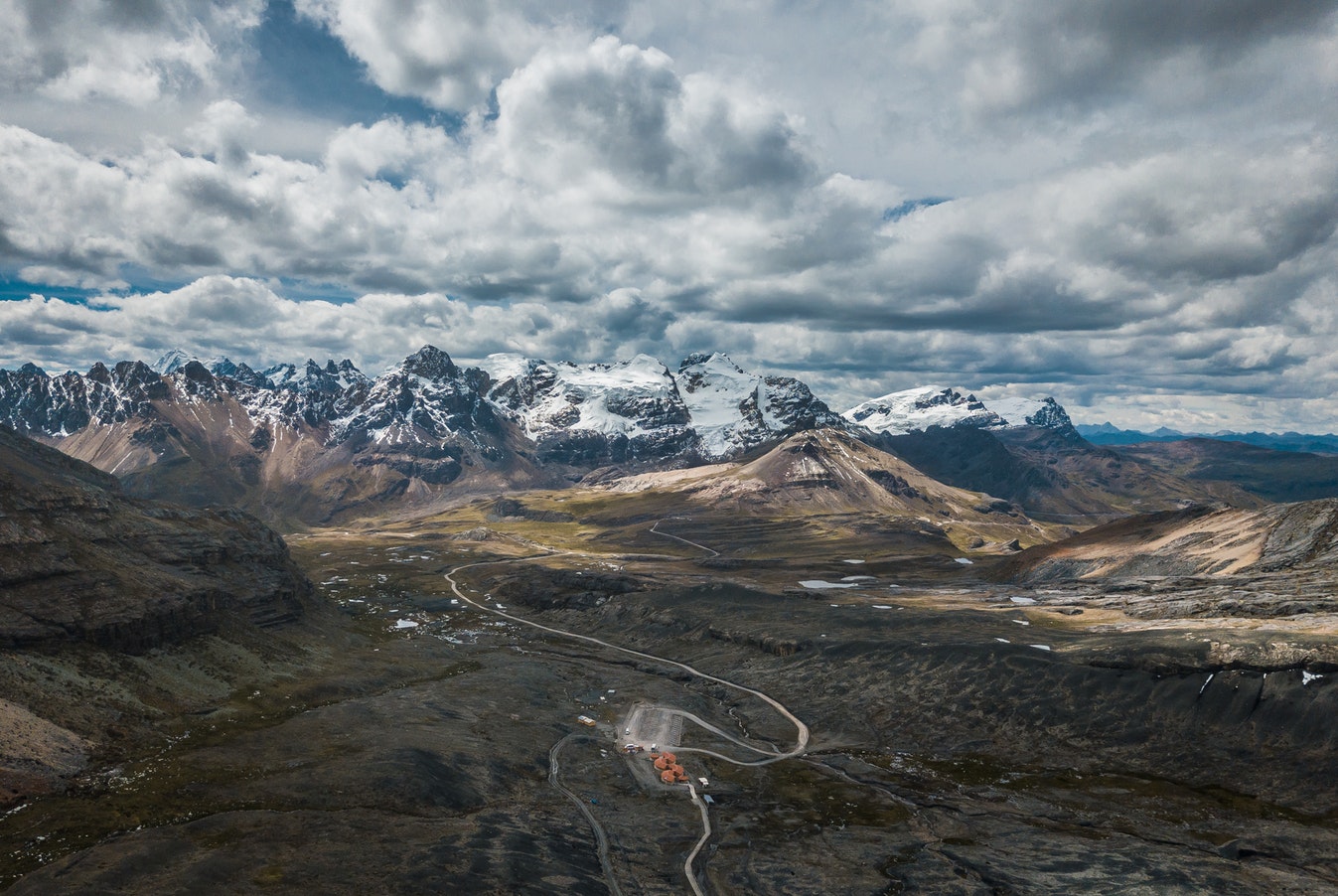 This was literally an ice trek. The sudden hail storms gave a chill down my spine but the subtle snowfall pacified it. Though I was wearing layers of clothing, I still wouldn't stop shivering. This place being at least 2500 ft above sea level, the air couldn't get thinner; while the view, whiter. At the camp site, we had the opportunity to bond further, play around, click pictures and have fun.
I knew my parents would be a bit worried back home. So since we got network here, I called them up to ensure I was doing great. Post that, a blizzard struck! It was terrifying! As a result, we had to protect our tents as well as ourselves.
Sar Pass: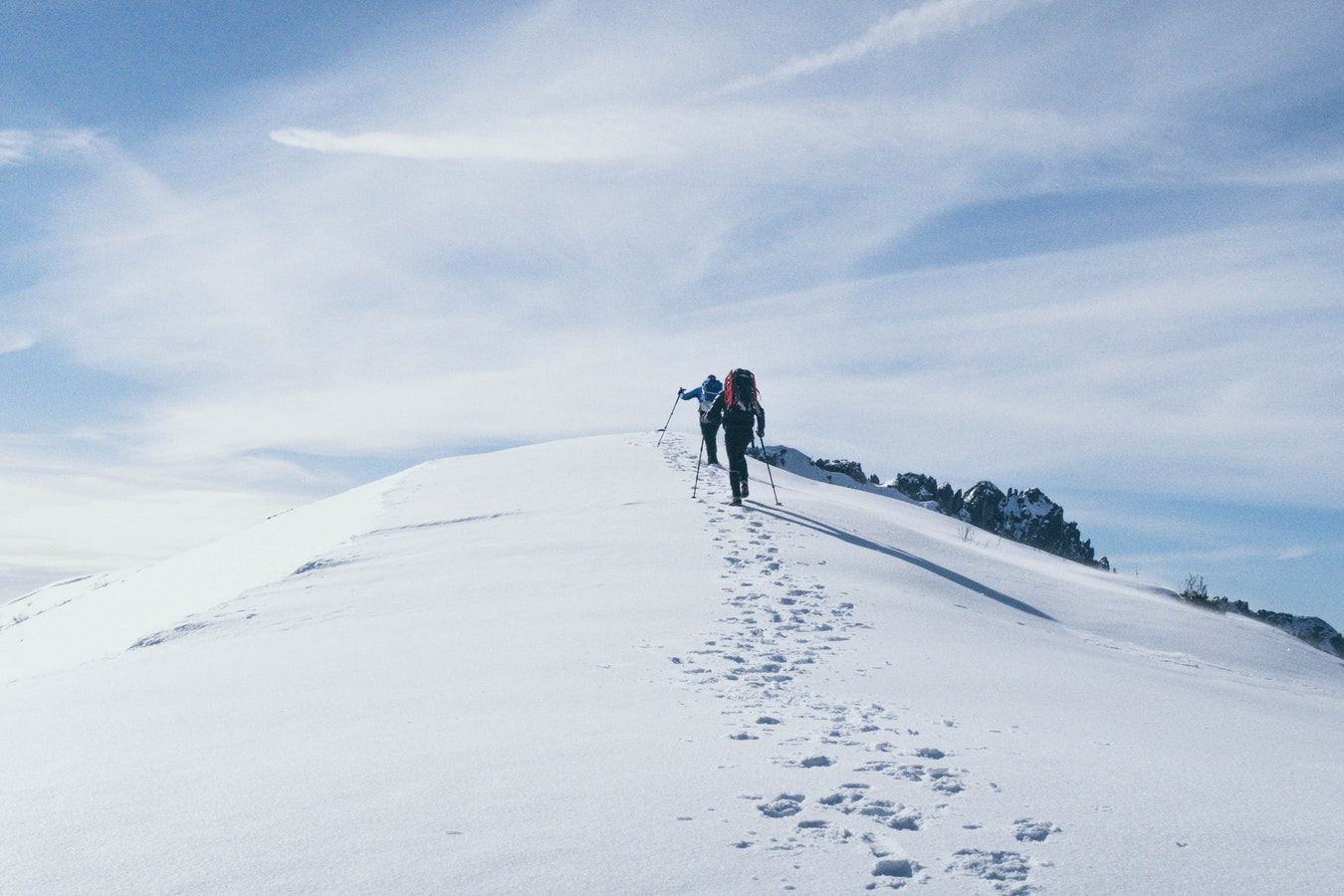 Finally the time came! We were heading to our dream destination. Sar Pass! Yes, the renowned Sar Pass in Himachal Pradesh that is 13800 ft. I still couldn't believe that I was almost there. There was anxiety and a sense of joy in reaching there after all the hardship faced in the past few days.
All we knew was that we had to follow our guide and not mess with the rules. Or else it would prove to be fatal to us alone. The place is such you have to climb from one side and get off the other side. But, the climb is quite steep with ruthless UV rays of the sun that show no mercy on your skin leaving you with sunburns.
ALAS! I WAS ON THE TOP! OVER THE HIMALAYAN RANGE!
I found myself breathing thin oxygen. The descent was super insane. You just cannot walk; you have to slide. We ended up toppling and sliding in weird positions. But, later we started gaining confidence as we slid further. So, practically, the journey to the Biskeri camp was all about sliding, falling, walking, and talking. LOL! 😀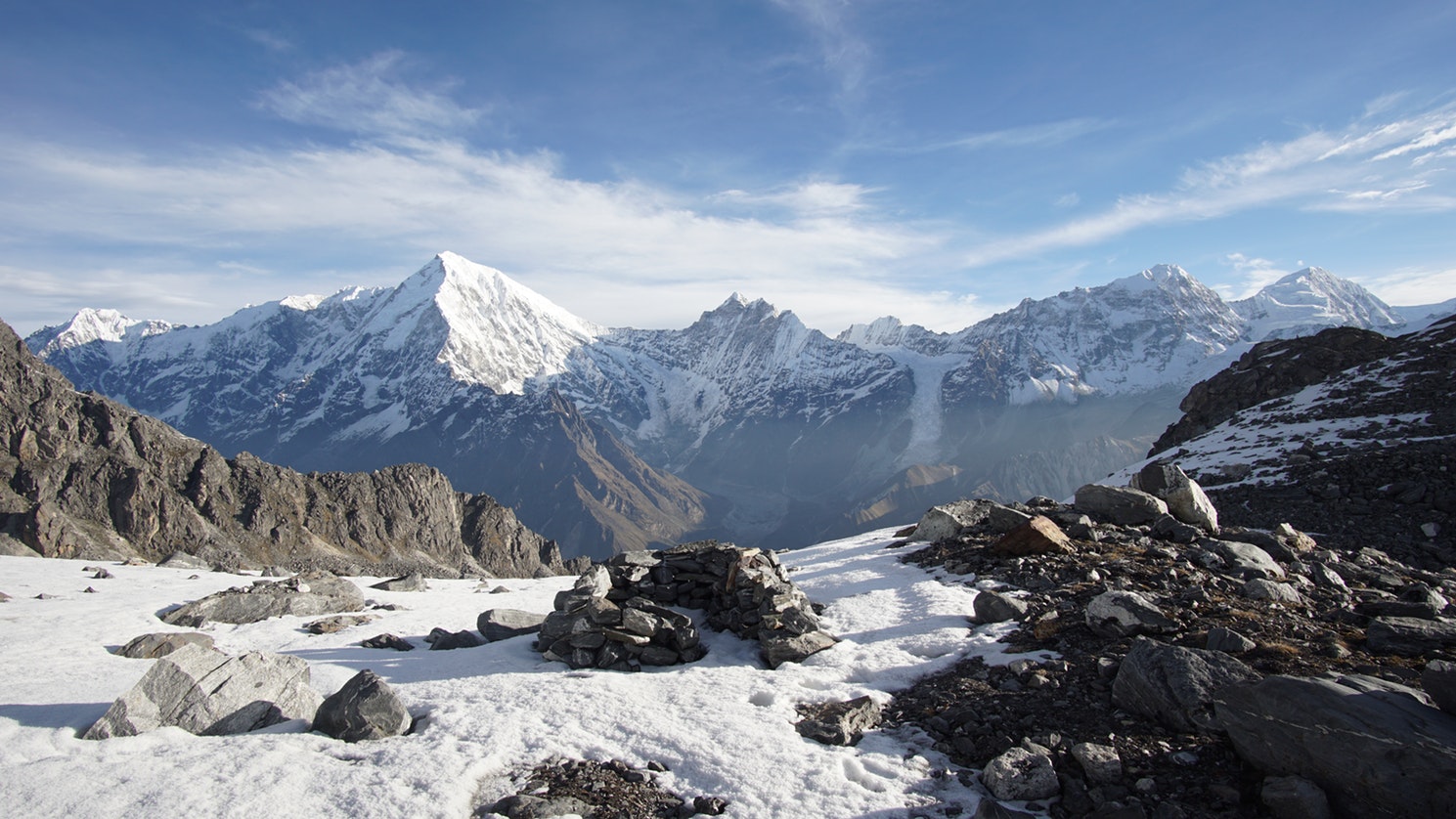 Must Read: 4 Amazing Places to Visit When You Are in Kullu Manali
Biskeri: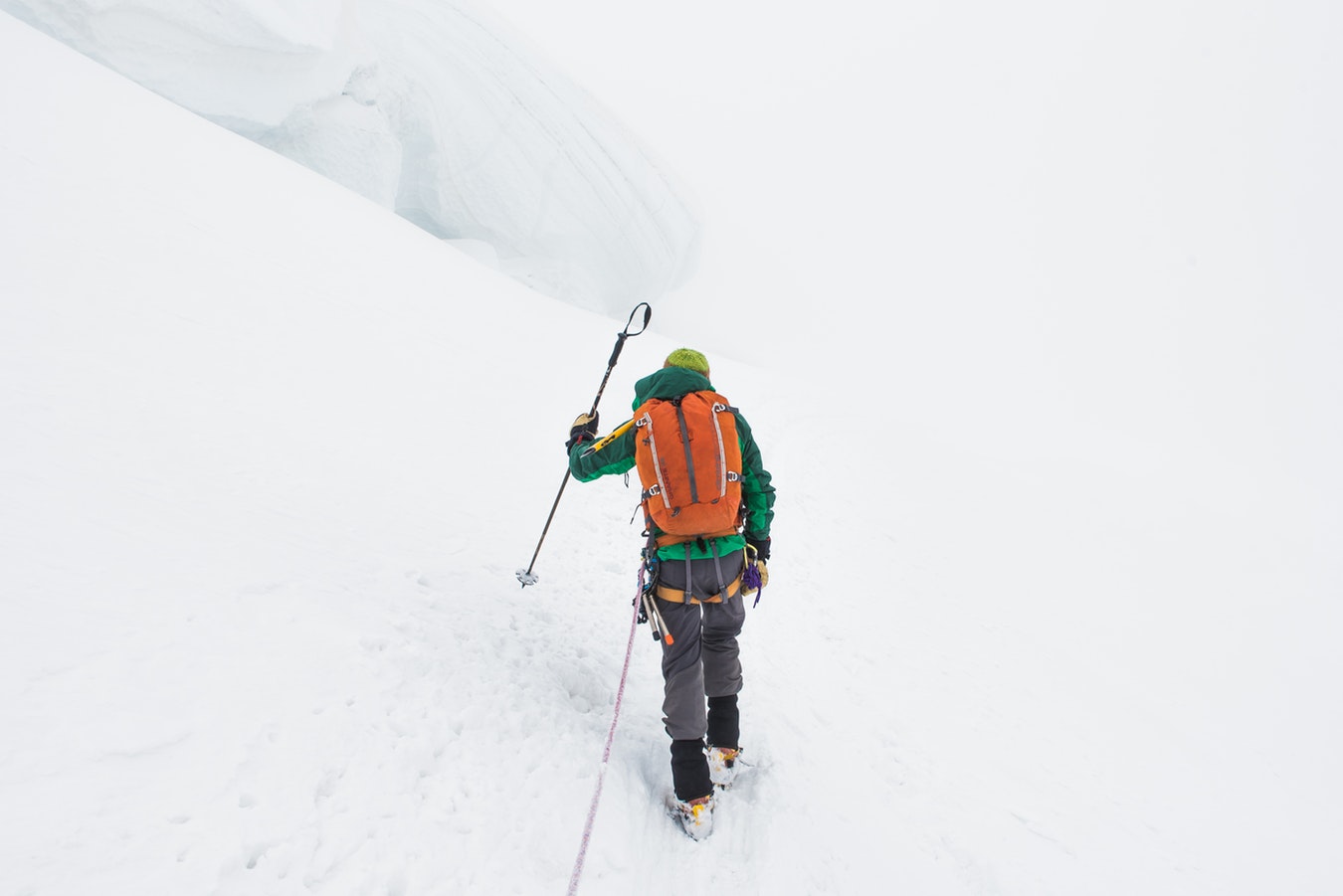 By the time we reached Biskeri, a snow valley I felt feverish due to all the playing in the snow. Thankfully, medications and hot soup got me back on recovery mode. We rested at the camp and clicked pictures and replayed every moment spent at the Sar Pass. After some rappelling, we descended around 4000 ft in a day and reached the YHAI base camp at Kasol for comfort. My feet and palms were sore by then so I decided to take a short nap.
And I am Done. That's it. It was a trip to remember forever. Seriously.
YHAI has to be given due credit for their honest efforts in organizing such wonderful expedition. Right from their supply chain, to the volunteers (who were their employees) and camp leaders – everything went in harmony. I felt blessed to have such a skillfully organized team taking us through the journey.
These 15 days gave me a sight and experience like no other. Large green pastures, sun-shaded forests, pine trees, noisy rivers flowing fresh water, ice-laden glaciers – I don't think I could have ever enjoyed this experience had I not chosen to step out of a busy, polluted, and fast-paced urban city like Mumbai.
When I went back home, more than anything else, I realized this trip was a self-actualization one. While glancing through the Sar Pass trek photos, it dawned upon me that it was that this expedition was a bond between Planet Earth and me. It was more of a digital detox where I never needed to check out Facebook or WhatsApp, text message, or answer phone calls – A complete disconnection from the virtual world.
If I have to describe the trip in few words, I would say it was –
Emotionally, mentally and physically challenging – How you can adapt to surroundings, people, circumstances, unexpected conditions – A game of survival where only you can conquer your fears.
Once you are able to do that, the word HAPPINESS will know no bounds in your dictionary because you would never be able to define it in words…
Last but not the least, this journey gave me the biggest lesson of life – Just enjoy and live your present, Feel every moment of your struggle towards your goals without worrying about how the fruits of your hard work would turn out to be.
It's never about what is waiting on the other side… but it's always about THE CLIMB… THE JOURNEY!
Must Read: All About the Historic Gwalior City