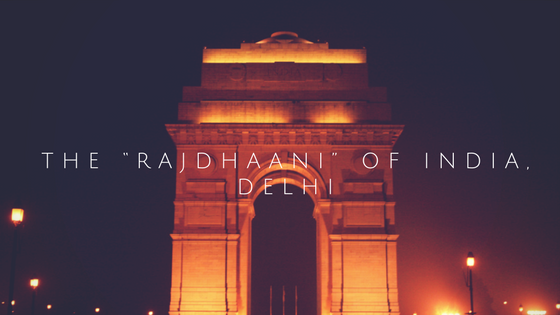 The Rajdhani of India, Delhi, lovingly articulated as "Dilli", is a lot more than being a capital city with historical, political and strategic importance; it's an emotion that rubs off on you! You can take a Delhiite out of "Dilli", but you can't take "Dilli" out of a Delhiite! The love and passion for the city is for all the right reasons that you have to experience to understand. Take a tour around the capital city if you haven't yet by booking cheap domestic flight tickets with Jetstay.com. Jetstay lets you have the best online flight booking experience, anywhere across India.
Let me take you through a virtual tour around Delhi right away!
The Lotus Temple
The mere glance of this magnanimous structure will leave you in awe of its beauty. "Lotus Temple" is a place of worship for people belonging to any religion. The lotus-shaped monument, with 27 petals made up of marble, has an unparalleled sheen to it. It is surrounded by lawns and greenery that instantly calms your nerve. For lovers of silence, sanctity, and meditation, "Lotus Temple" is a haven that you won't be able to get enough of.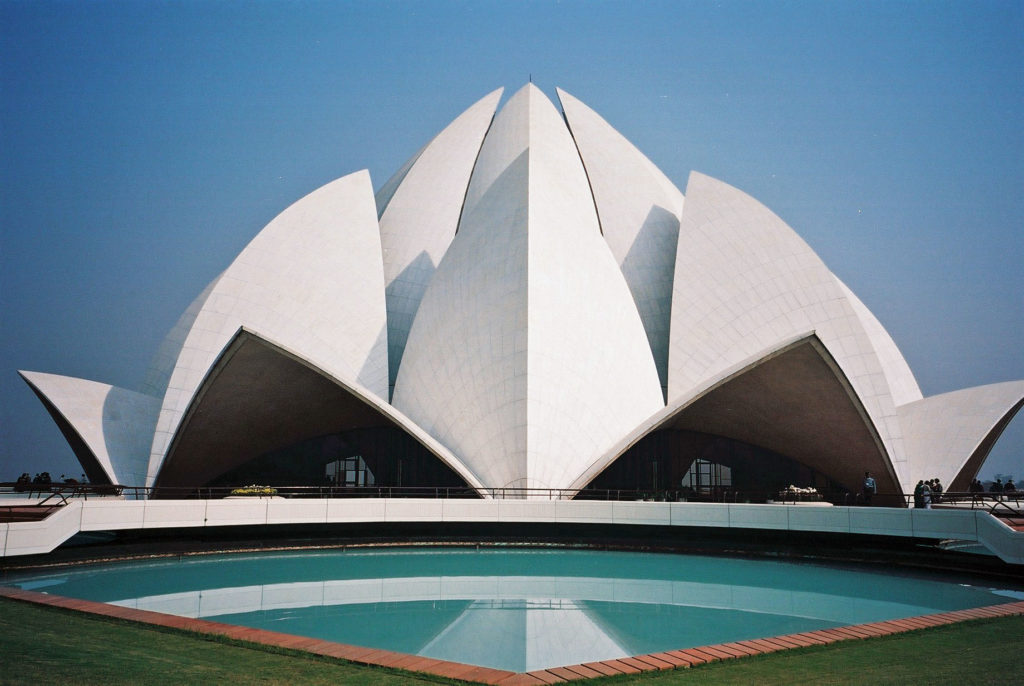 ISKCON Hare Krishna Temple
"International Society for Krishna Consciousness", popularised by the acronym "ISKCON" is another soul-stirring place for the spiritual lot. It's located at a walkable distance from the Lotus Temple. The perpetual chant of "Hare Rama, Hare Krishna" is a soother amidst all the chaos that may be running through your mind. A stroll along the stretches of the lawn only makes the experience better.
Jama Masjid
Jama Masjid is the largest and the most renowned mosque in Delhi. It is a heritage that was constructed during the Mughal regime in India, in the 17th century. It has 2 minarets, 3 domes and opens to multiple entrances which lead to the principal hall for worship. The upper floor can accommodate as many as 25,000 people at the same time.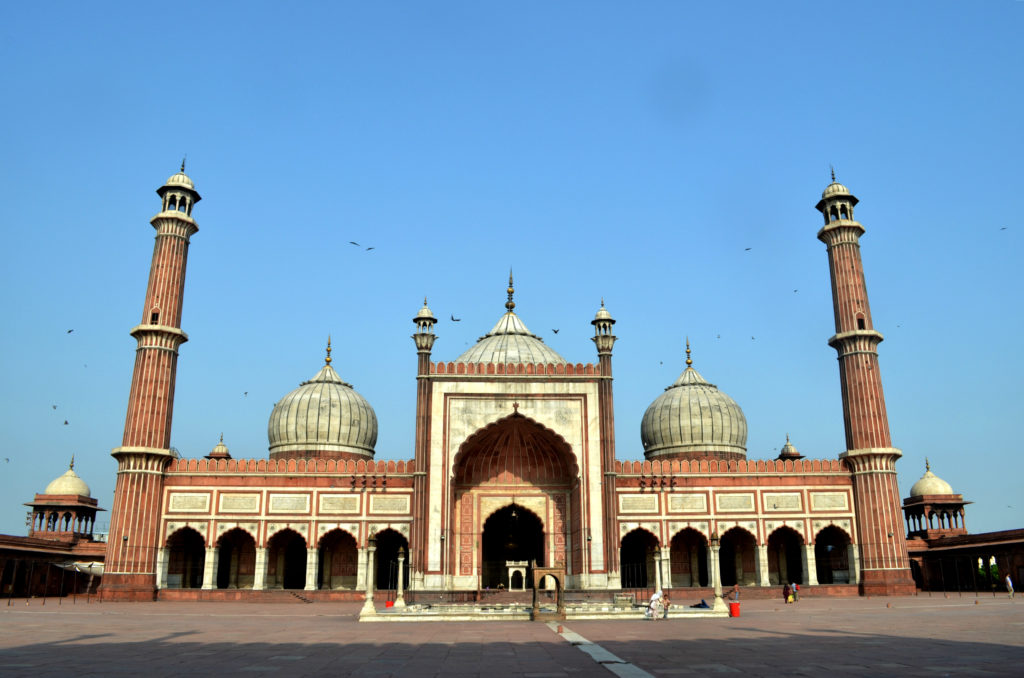 Hauz Khas Complex
Hauz Khas Complex is a community built in the 13th century which is now home to a mosque, several tombs and an ancient water tank. The complex was urbanized in 1980s and is now one of the most happening places in South Delhi with a number of sophisticated boutiques, cafes and restaurants for the youth to chill out with friends and family.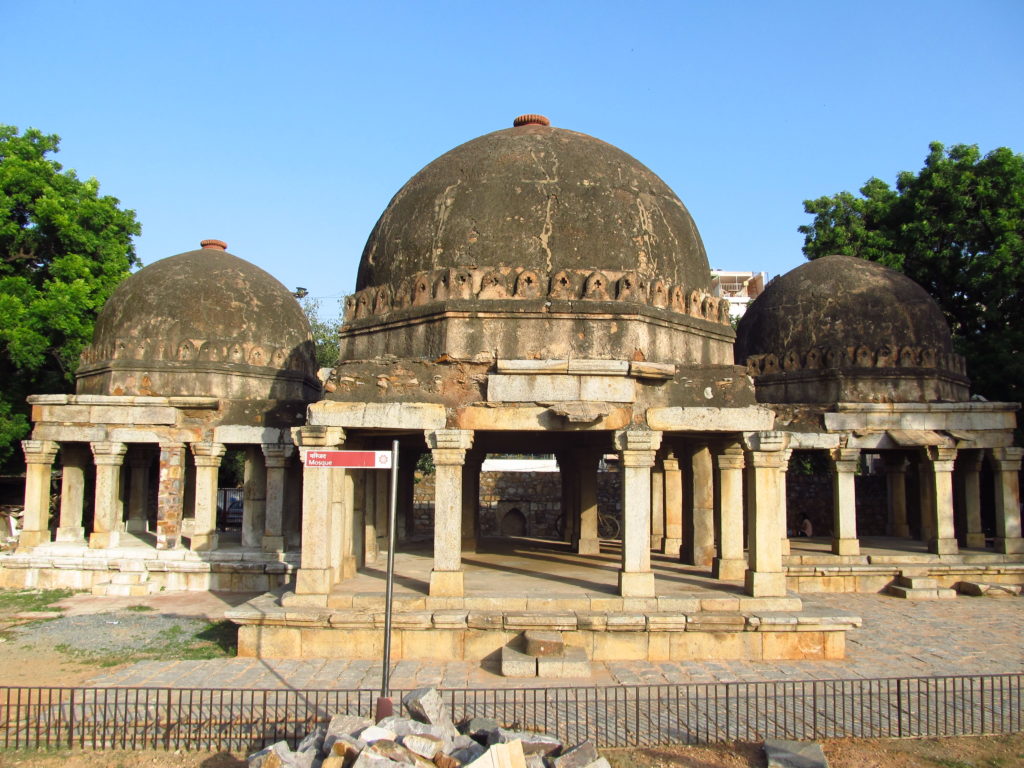 India Gate
India Gate is synonymous with the most popular monumental heritage in India. It was built in the year 1931 as a mark of respect and gratitude to the Indian soldiers and martyrs who fought during World War 1. There's a flame that lights under the gate, which is never put off, in the honour of the soldiers who're fighting for the civilians and those who laid down their lives to safeguard the nation. India Gate is said to attract the highest number of tourists in Delhi, given its architectural and historical significance.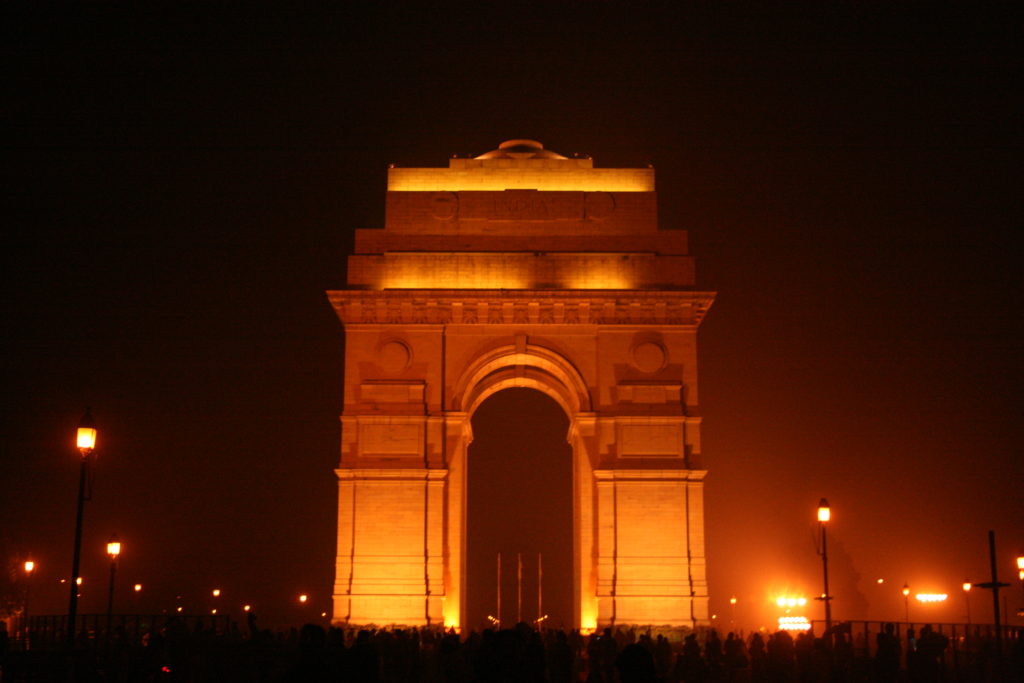 Jantar Mantar
For the astronomical enthusiasts, Jantar Mantar is a boon. It consists of 13 astronomical instruments lets you observe the planetary movements and the positioning of the celestial bodies in the galaxy. It was said to be built by Maharaja Jai Singh II of Jaipur in the year 1723 AD, with the purpose of compiling astronomical tables and predicting the times and movements of the sun, moon, and planets.
Red Fort
"Red Fort" or "Lal-Qila"  is yet another construction by the Mughal Emperor Shahjahan during his regime. It was the primary residence of the emperors of the Mughal dynasty and is now home to a number of museums. Red Fort has been immortalized after the historic speech that was given there by Pandit Jawaharlal Nehru, the first Prime Minister of independent India. It was created out of single red sandstone which marks the architectural brilliance of its architect Ustad Ahmad Lahauri and all the laborers involved with its construction.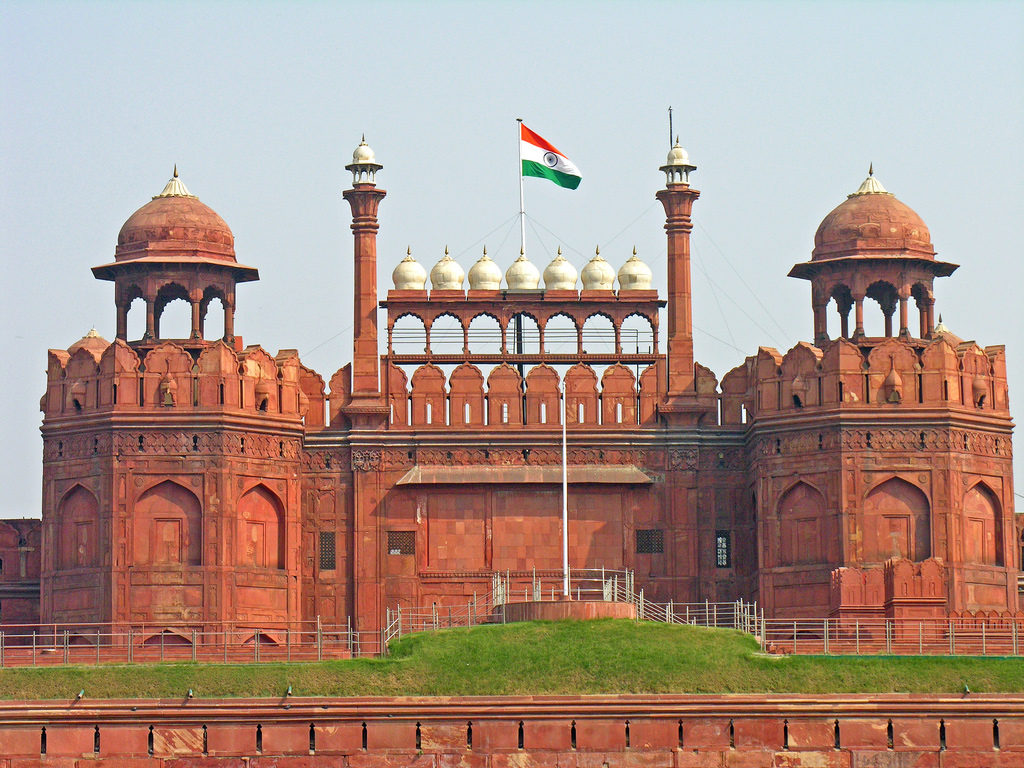 Qutub Minar
Qutub Minar stands proud and tall to be declared as one of the world heritage sites by UNESCO, and the tallest minaret in India. It's a 73 meters tall, 5-storeyed structure with a base diameter of 14.3 meters. Qutub Minar depicts Iranian architecture and is made of red sandstone with intricate carvings. It is a wonder in itself to even witness this monument from afar.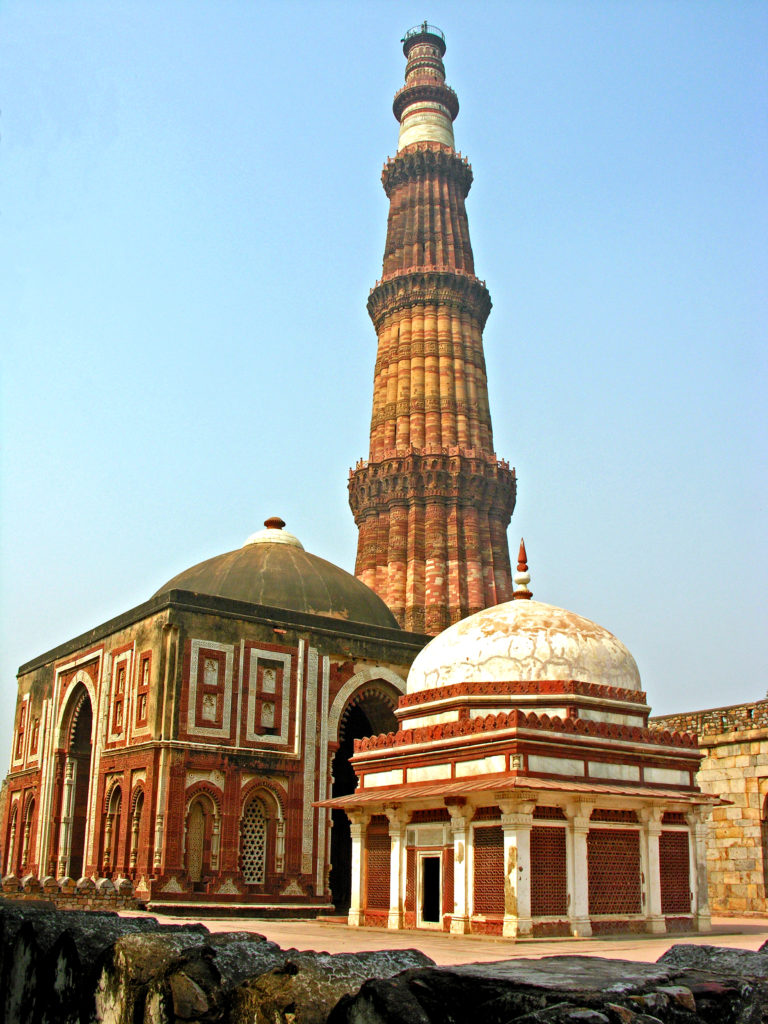 National Museum of India
National Museum of India was established in 1949 and is easily one of the largest museums in the country. With a collection of about 200,000 pieces of art, the museum has remnants of the items that date back to Harappan civilization. There are also numerous masterpieces that depict contemporary art and culture. For those that are intrigued by art and history, this place will not let you have enough of it.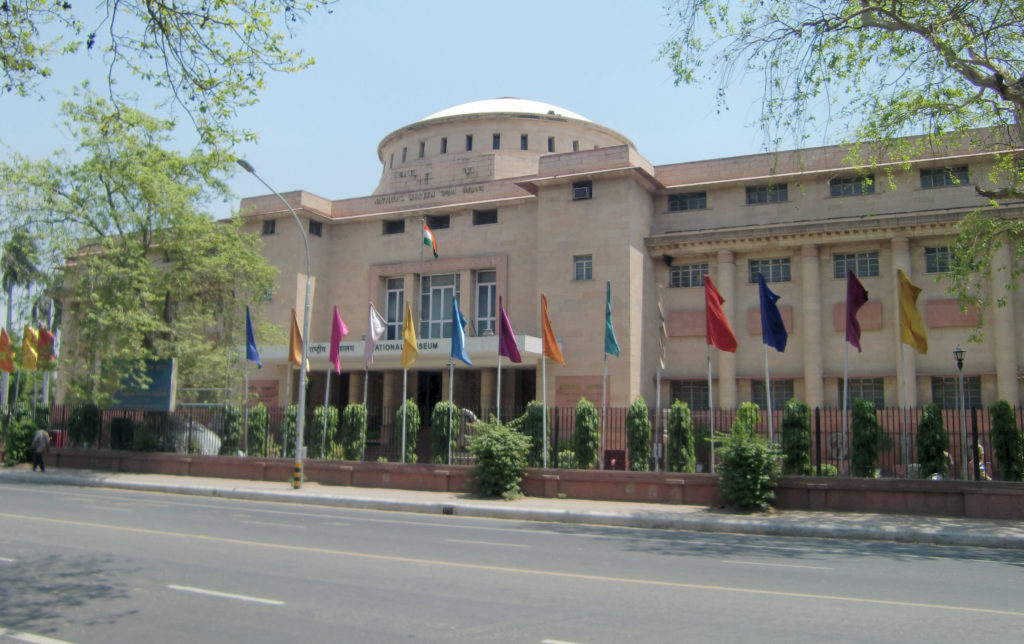 Chandni Chowk and Chawri Bazar
All the Delhiites would vouch for Delhi being the paradise for all food-lovers. There's a different flavor and taste to every nook and corner of the city. The "Paranthe Wali Gully" in Chandni Chowk is the most celebrated place across the country for the mind-boggling varieties of paranthe that are served there. The chaat that gets served here is unparalleled given its taste, presentation and the ingredients that are used to make it. Chandni Chowk is always buzzing with shoppers that can't get enough of street-shopping with an incredible variety of clothes and accessories that are available at dirt-cheap rates. Chawri Bazar promises a vast collection of metal and paper articles that will make you want to splurge on them mindlessly.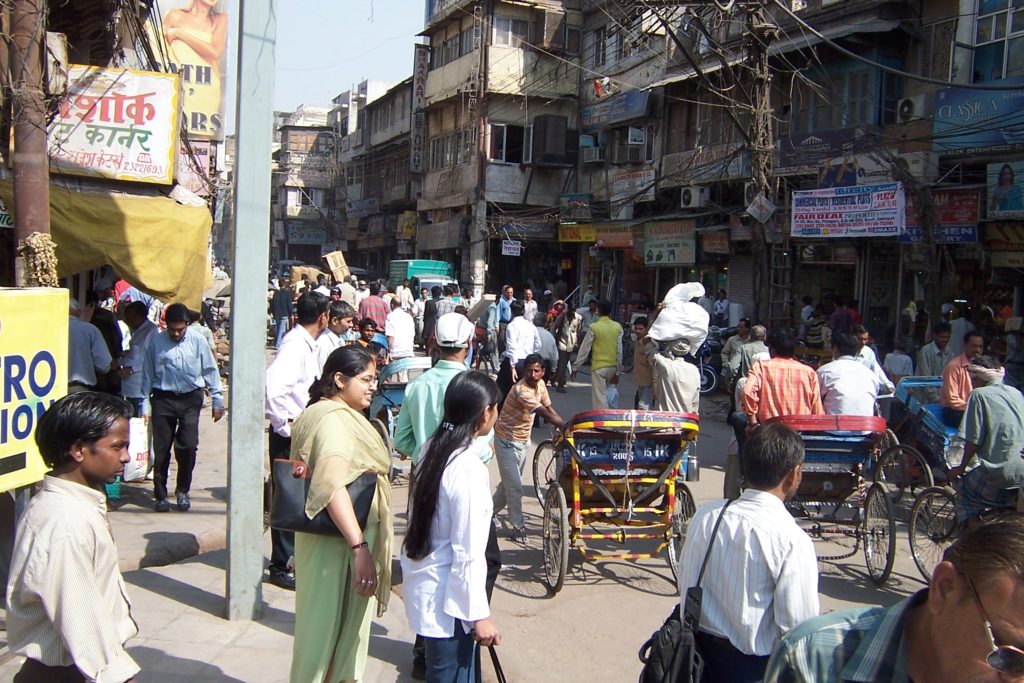 Connaught Place
Connaught Place is the most sophisticated corner of Delhi with a range of high-end restaurants, boutiques and movie theatres. Janpath, in Connaught place is popular for its sarees, bags and accessories. Connaught Place is the business and financial hub of Delhi where everyone is seen hustling during the day and chilling at night. This place marks the urbanization and development of Delhi like no other.
Don't be surprised if you come across other breathtaking sites in the city that I haven't made a mention of! The weather can't get better for you to take a quick trip to Delhi. So wait no more! Book your cheap flight tickets online with Jetstay.com. Get amazing discounts and offers while booking your flight tickets and enrich your online booking experience like never before!
Also, while in Delhi, live like a Delhiite!