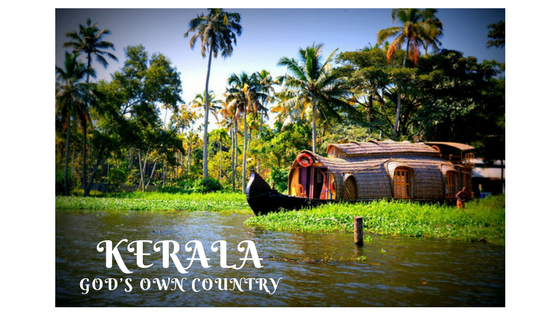 India as a country is not just famous for its traditions and culture, but is also well-known for the beauty it houses in the form of different destinations. Yes, traveling to an international destination is always a great idea on account of the beautiful attractions and tourist points it withholds. But, little did we know, that our country-India, is no less when it comes to offering beauty in the form of attractions and destinations.
Many times, we opt for tour packages to witness the charm and gorgeousness the cities or states within India. But at times, due to certain circumstances, we might have to explore such places by ourselves. Hence, you got to start somewhere! While you cannot settle for 'THE' best place, since there are too many, I shall go with the one that has stolen everyone's heart, and continues to do so time and again. It is none other than KERALA!
Yes! With the beautiful Arabian sea in the west, the Western Ghats towering the east, and divided by many rivers, Kerala boasts unique features that have made it one of the most sought out destinations in India, and Asia.
Kerala is well-known for many things. An equable climate, serene beaches, tranquil stretches of backwaters, lush hill stations, and greenery almost everywhere. Not to forget waterfalls and countless tea plantations that attract a number of tea lovers from all over the world. Kerala, apart from offering such beautiful aspects, is also known for its advanced society which has a 100% literacy rate! Isn't that astonishing! Moreover, it also has the highest physical quality of life in India and is the cleanest state too. Yes, the list can go on. But let's establish the real reason for me writing this blog, and that is to list down some of the best places to visit within Kerala.
Related Post: How Kerala became God's Own Country
Munnar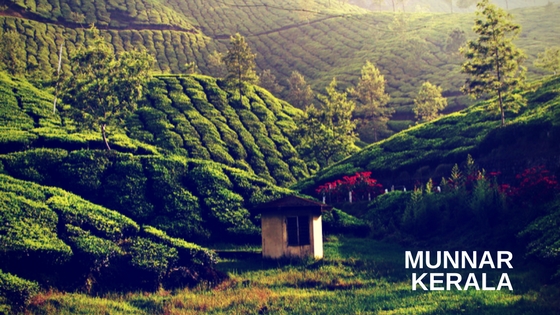 Let's start with the place that is one of the most opted for destinations-Munnar. Yes, you may have heard your friends talk about this destination and its beauty, and let me tell you this, whatever, they've said, or you've heard, it's all true. Munnar in every sense is 'beautiful'.
It rises as three mountains streams merge, and was once the summer resort of the erstwhile British Government. With sprawling tea plantations at every nook and corner, winding lanes, and waterfalls, Munnar is one of the most popular places in Kerala to visit. You can witness the exotic flora and fauna along with lush green forests. Munnar also houses the highest mountain in South Asia-Anamudi, which is also an ideal place for trekking (any trekkers in the house, do visit this peak!)
Thekkady


Giving some competition to the lovely Munnar is Thekkady, that is famous for a perfect jungle vacation. Any animal lovers around? This is your next holiday spot! The very sound of the name Thekkady conjures up images of elephants, chains of hills, and spice scented plantations. What more, well the Periyar forests of Thekkady is one of the most beautiful wildlife reserves in India. It is also a place where you can enjoy some bamboo rafting in the catchment area of Mullaiperiyar Dam, hiking, and more! Popular for its excellent eating joints, at Thekkady, you can also enjoy its vast stretches of spice gardens and various adventure sports.
Alappuzha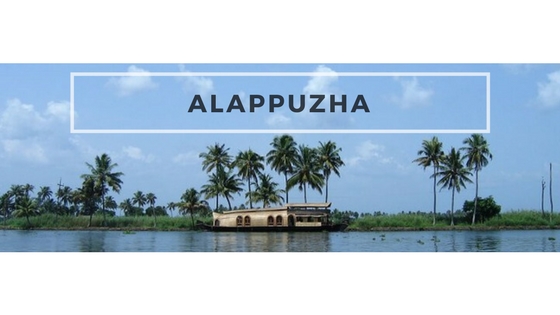 Experience another beautiful destination within Kerala, Alappuzha. This place has always captured an important position in the maritime history of Kerala. It is also referred to as the Venice of the East. Today, it is famous for its boat races, backwaters, houseboats, beaches, and the greenery that is present almost everywhere. Alappuzha beach is also considered to be a famous beach spot and houses a lighthouse that makes for the main attractions that intrigue visitors.
Athirapally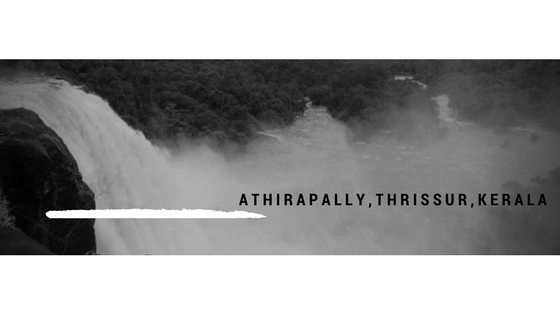 Are you a waterfall lover? Even if you aren't, you should stop by Athirapally, which by far, houses the best waterfalls that are a sight worth witnessing. Athirapally Waterfalls are located 1000ft above sea level at the Chalakudy River in Thrissur district of Kerala. In the monsoon season, in its full might, the waterfalls appear like Niagara Falls.
Athirapally falls can be visited anytime during the year. Though the waterfall appears to be the best during monsoons, heavy rains can sometimes cause significant inconvenience.
Another astonishing feature of this waterfall is that it's famous in the Bollywood industry. If you are someone who doesn't live under a rock, then you might have come across the movie or even watched it-Bahubali. Yes! Its eye-thundering VFX effects and the mind-blowing sceneries in the film are one of the biggest factors that contributed to its success. However, the point I'm trying to establish here is that the waterfall through which SHIVA (famously known as Prabhas) reaches to the Mahishmati, which is located above the clouds, is not at all the VFX, but in fact is an actual location, which is none other than the Athirapally Falls. So, if you are a big fan of the movie (or the lead actor), then this makes for a great reason to stop by this beautiful creation mother nature has offered.
Kovalam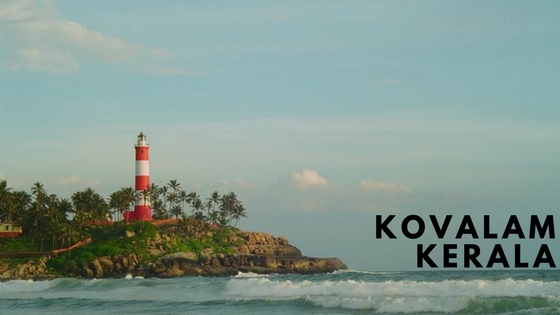 Another shining jewel of Kerala, Kovalam is just located at 17kms from the state capital, Thiruvananthapuram. The word Kovalam when translated means 'a grove of coconut trees', which I feel is the perfect name on account of the beauty this beach city holds.
This city has been a hit list since the 1930s and continues to attract a number of tourists. A massive rocky promontory on the beach has created a beautiful bay of calm waters, which is suitable for sea bathing. Moreover, the leisure options in this city are diverse. From sunbathing, swimming, herbal body massages, to catamaran cruising, you can find things that will inevitably amuse and pamper you.
So, now that we've established why is Kerala the perfect holiday destination in India, and have listed down the most famous destinations to stop by, the only thing left to do is pack your bags and head out to God's own country!
Must Read: The Cities of Young India – Mumbai and Bangalore