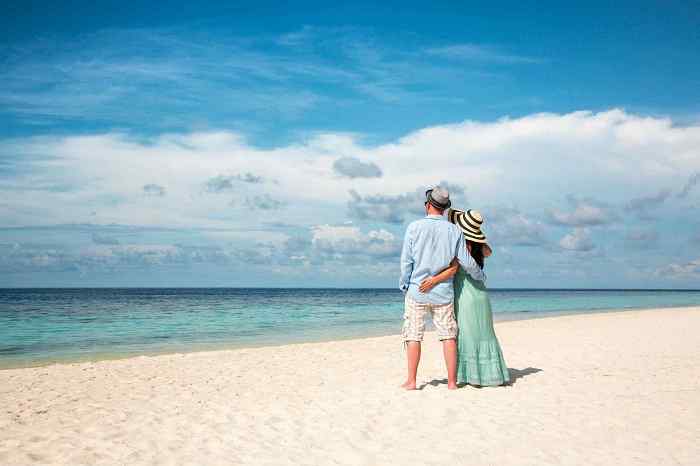 Honeymoon is a time when a couple seek some lonely time in the lap of beautiful Mother Nature. A best time to be enjoyed in the company of each other. If you have selected the ideal destination Andaman and Nicobar for your honeymoon, your passion for travelling will take you to another level and you expect to explore everything and the list will not end, at this time Andaman honeymoon packages will come to your rescue which will design the package keeping your priorities and preferences in mind. The clear water, blue skies, shinning beaches, thrilling water sports, awesome weather and lots of other activities makes Andaman a perfect destination. And these packages are planned in such a way so that you can enjoy the cosiness of your relationship in the tranquillity of nature. There are lots of famous activities that you can enjoy in Andaman with your partner and which has the power to ignite the romance between you, so let's have a look at few must do activities in Andaman during Honeymoon.
Snorkelling & Scuba Diving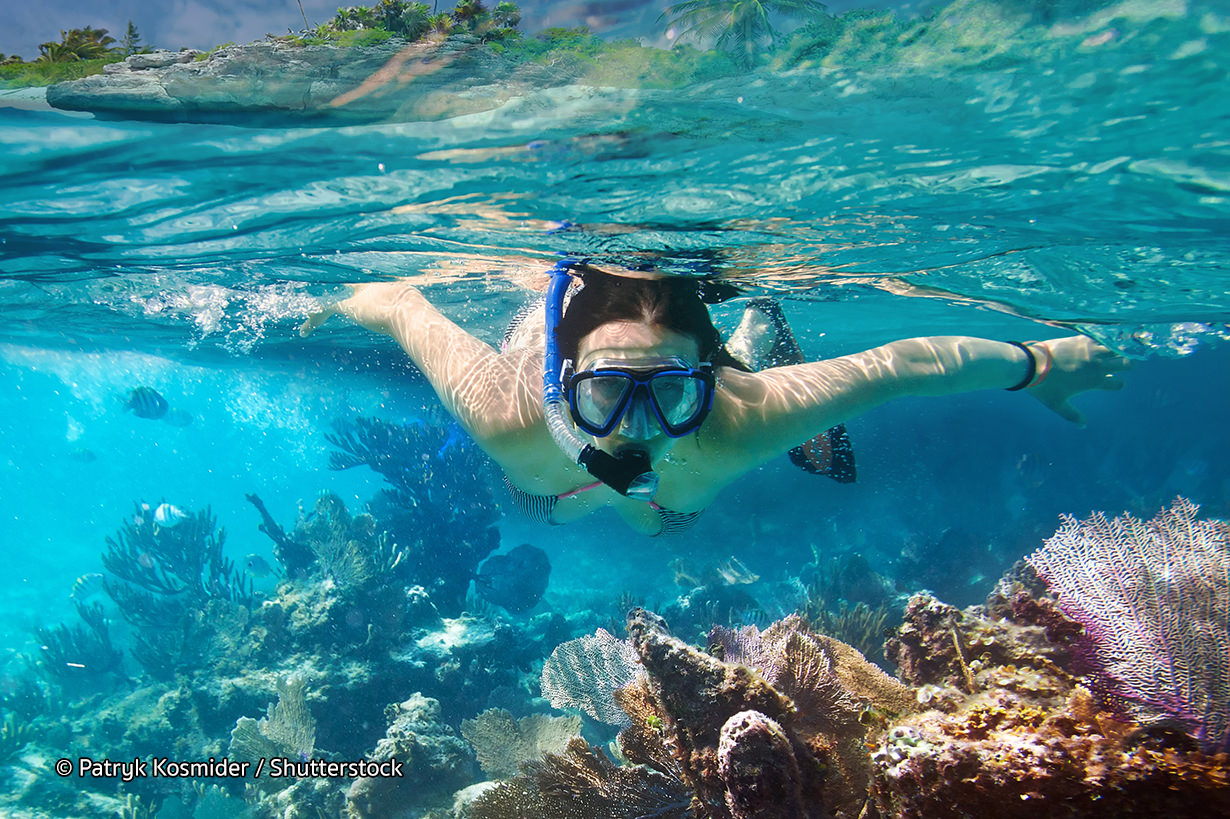 Snorkelling & Scuba Diving are both thrilling water activity. Snorkelling is the easy one and most popular adventure sport to experience the beautiful marine life. If you love water sports and you have not tried Snorkelling yet, then Andaman honeymoon packages are the best available choice for you. You will be able to explore the amazing marine life and corals of Bay of Bengal while snorkelling in the clear blue water of Andaman with your partner. In both Snorkelling & Scuba Diving you will get an opportunity to meet a variety of fishes and plant species. It will be completely exciting and new experience for a couple, who will get a perfect chance to enjoy the beauty of the marine life in a company of their loved one. Scuba Diving is another one of the most popular activity out of plethora of things to do in Andaman as you will get the clear water and the majority of beaches in Andaman are still untouched and beyond human disturbance.
Sea Walking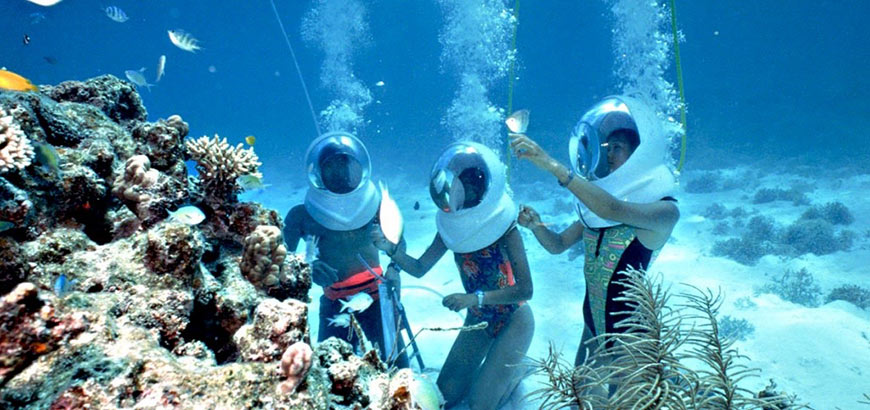 Have you ever imagined walking amidst the marine life? Sea walking is a completely new thing to explore in Andaman. If you are not a type of jumper who can go for Snorkelling & Scuba Diving, but still want to enjoy and experience the beautiful marine life, this option is definitely for you. You can experience Sea Walking in the North Bay Island. You will get a helmet and go down in the sea; the helmet will help you in normal breathing. Enjoy the wonderful feeling of weightlessness and then look at your surroundings, millions of colourful fishes, wow. You can also feed them, and they will come closer to you, it's once in a lifetime of experience. Hand in hand with your partner surrounded by beautiful colourful fishes, incredible is the word. Even if you have done Snorkelling & Scuba Diving and want to try something new and different don't miss it and surely go for sea walking.
Witnessing Bioluminescence at Havelock Island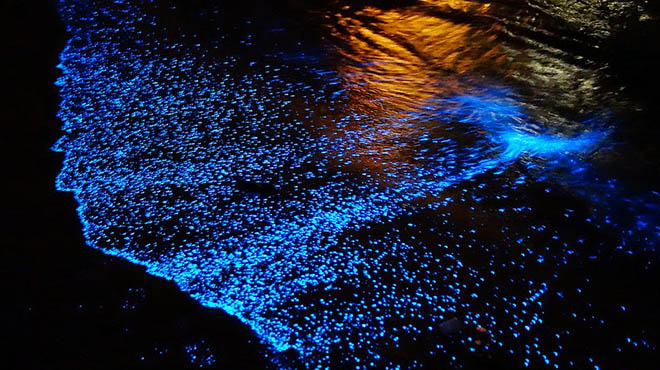 One of the most magical and remarkable sight. It only last for 3 hours but it's something you will remember throughout your life. It happens when there is no moon light and the water on the beach glows because of the presence of phytoplankton. It is visible during Nov-Dec-Jan months which is considered as the best time to explore Andaman's scenic beauty. Watch this magic at beach in Havelock Island, imagine the perfect night when you row your boat through the glowing water, it's a bliss. Don't forget to capture it, it will feel as if the tiny stars are floating under your feet. These kayak tours are arranged by experts, so don't forget to book it in advance as there are very few in Havelock.
Banana Boat Ride at Port Blair


Riding a Banana boat is another famous and fun filled water sport in Andaman that you can enjoy with your partner. It's a boat in shape of banana and yellow in colour connected to speedboats to gain momentum. It is known as Banana Boat because of its colour and shape. All the safety measures are taken care by experts, you will get a safety jacket and it's a safe adventure for which it's not necessary to know swimming just follow the instructions and enjoy the ride. The people can get soaked in the water and can have fun by riding together. The rider will take sudden twists and turns to make the ride more thrilling. You can enjoy these rides majorly on Rajiv Gandhi Water Sports complex and Havelock Island.
Travelling in a Sea Plane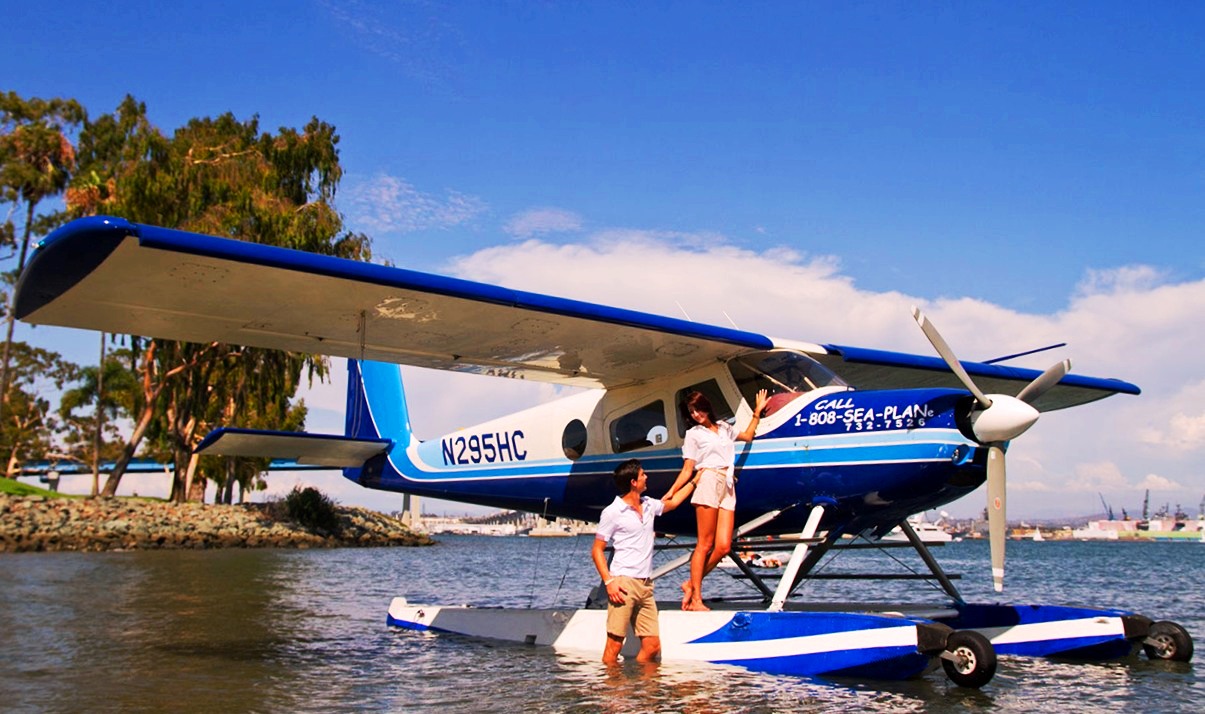 If you are on your honeymoon than it's one of the best things to do in Andaman. To enjoy the tranquillity of nature along with celebrating the bond of your marriage, the togetherness in a sea plane. You can enjoy this ride while going from Port Blair to Havelock or on your return. It's an Amphibian Aircraft that offers the best possible view of dazzling and captivating Andaman and Nicobar Islands. The plane will take only 9 passengers at a time and it's only a 15mins journey, but you can't afford to miss this amazing 15mins of your life, if you are in Andaman. While on a ride, you will be able to see some of the major islands of Andaman and Nicobar, such as Port Blair, Neil Island, Long Island, Havelock Island and many more, which will leave you mesmerised.
There are many other famous adventure that can be clubbed with above most famous adventures such as Parasailing at Havelock Island, Attending Cellular Jail Light and Sound Show, also you can go for Glass Bottom Boat ride etc. Best time to visit Andaman is between December to January when it hosts its annual tourism festival. But the island can be visited between October & May too. The temperature is also moderate between 23 to 30 degrees.
Must Read: 5 Activities Every Couple Should Do in Andaman