Andaman no doubt is a paradise for couples, more so when they don't get tired of the beaches and are interested in water sports. A romantic getaway for couples is all about spending time together and getting to know each other better, especially when on a honeymoon. Fairytale settings, ample privacy, and activities galore make Andaman a great destination to explore with your loved one. Andaman Tour Packages designed for honeymoon couples include an exciting array of activities as well. Do make sure to pick a tour that features your favorite activities (at least some of them) else request a custom tour.
Whether on a honeymoon trip or a regular vacation, here are five activities that couples must experience when touring this natural haven.
1. Island Hopping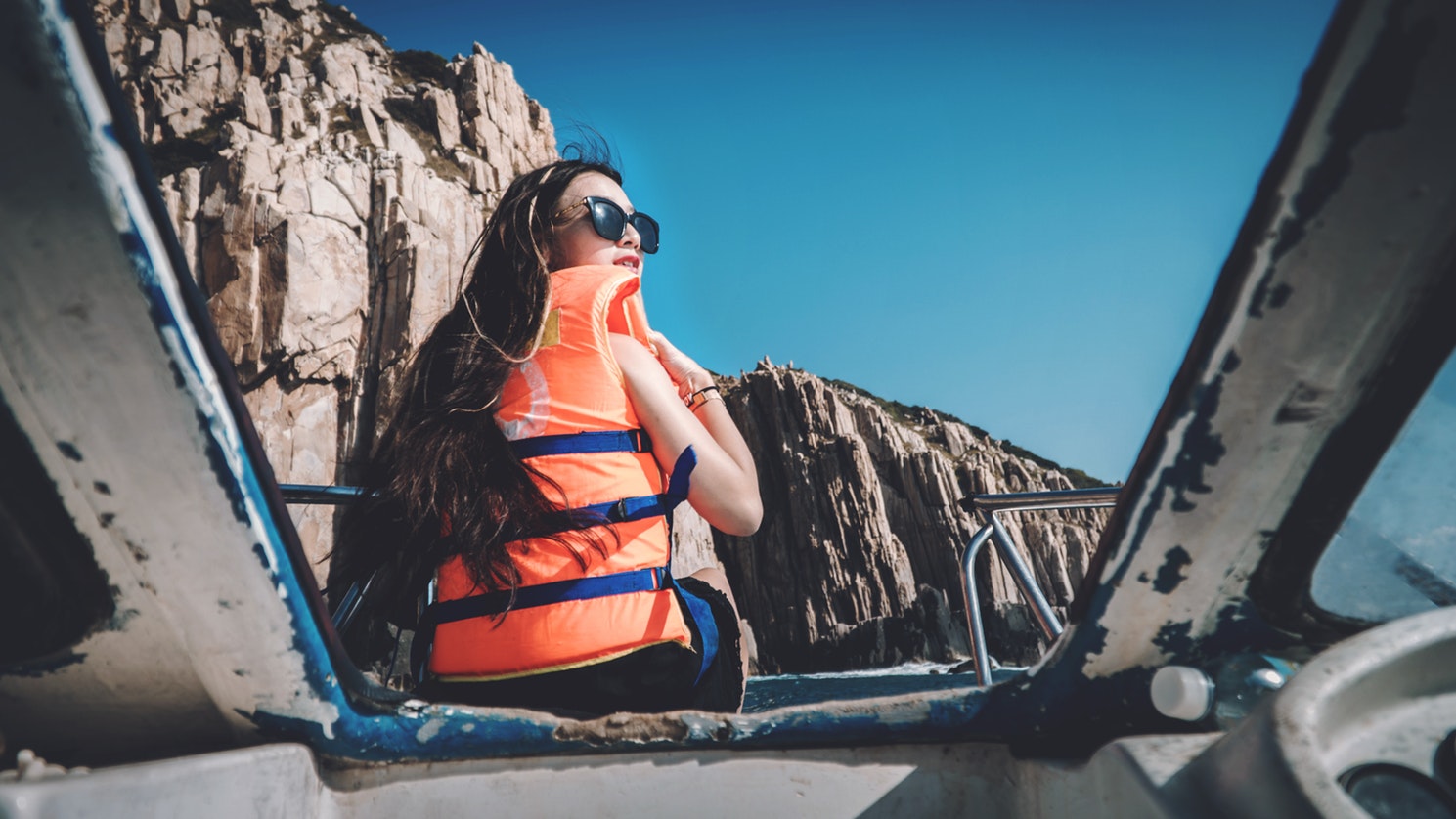 Andaman is indeed a conglomerate of several islands both habited and uninhabited. Cruising through the vast open blues from one island to another is not only exhilarating but quite a visual treat as well. While it may quite comfortable to explore one location at leisure, do remember that these pristine seascapes are not available anywhere else in our country and is best explored with your loved one right beside you! Be it ferries, catamarans or speed boats course through the sea, revel in the different distinct shades of blue reflected by the clear waters, soak in the dots of lush greenery that seem to float on the sea, relax at the resorts on these islands, explore a couple of places that interest you and head back to your hotel once you've had your fill of natural beauty! Port Blair, Havelock and Neil Islands, Viper Island, Baratong Island, Ross and Smith Islands connected by a narrow strip of white sand, Jolly Buoy Island, Great Nicobar, Little Andaman – Each of these destinations is equally appealing!
2. Water Sporting and Boat Rides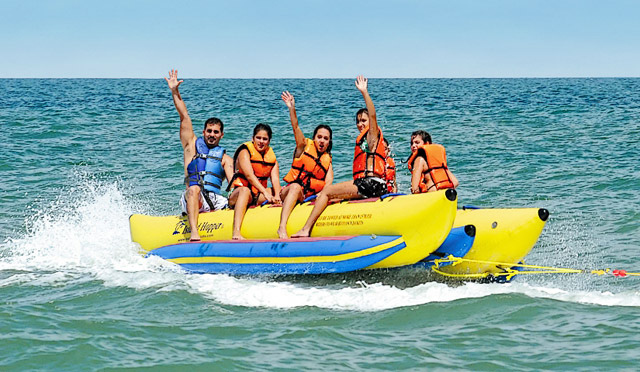 You simply cannot escape the sun, sand and the sea when in the Andaman. Exploring the underwater world and enjoying watersports must figure in your travel plans. Choices are aplenty ranging from just swimming and snorkeling to parasailing, deep sea/scuba diving, kayaking, and jet skiing. Facilities for water-based activities are available at most of the beaches in Andaman, especially those at Port Blair, Havelock and Neil Islands where snorkeling and scuba are quite popular. Sea Walking is a great way to experience the marine eco-system up close as you get to see the impressive corals and fishes darting in and out of these reefs in fine detail. Traversing through the mesh of mangrove forests in Kayaks prove quite thrilling as you may encounter a couple or more crocodiles basking amidst the thick vegetation.
Related Article: Things to Do In Andaman and Nicobar
The Semi Submarine as well as Andaman Glass boat rides make it possible to for you to observe marine life without getting into the waters of North Bay, where adventurous couples may also indulge in wreck diving to explore the remains of sunken vessels.
3. Appreciating Nature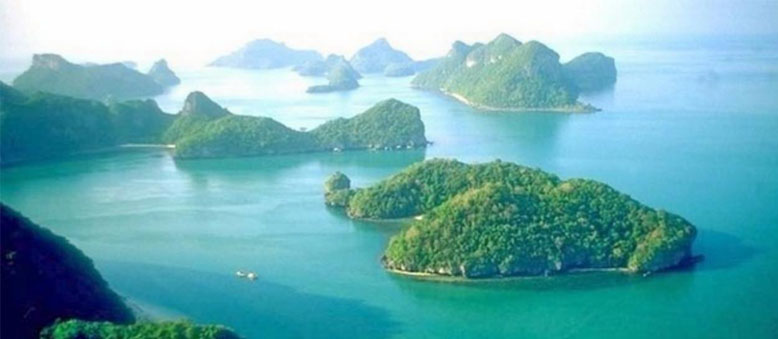 You may wonder what's special about appreciating nature when the entire island is a natural paradise. A leisure trip to the National Parks in Andaman, guided treks through densely forested terrain, hiking up the Saddle Peak, visiting the limestone caves at Baratong Island or the Alfred Caves in Diglipur, Mud-spewing volcanoes in Diglipur sure are bound to leave you awestruck. Journeying through such stunning landscapes with your better half is a joyful experience indeed. Popular trekking routes such as Chidia Tapu to Kalapahad, Mount Harriet to Madhuban and others pass through extremely scenic and forested terrain habited by birds and butterflies, offering panoramic views of the open seas at times.
4. Unwinding on the Beaches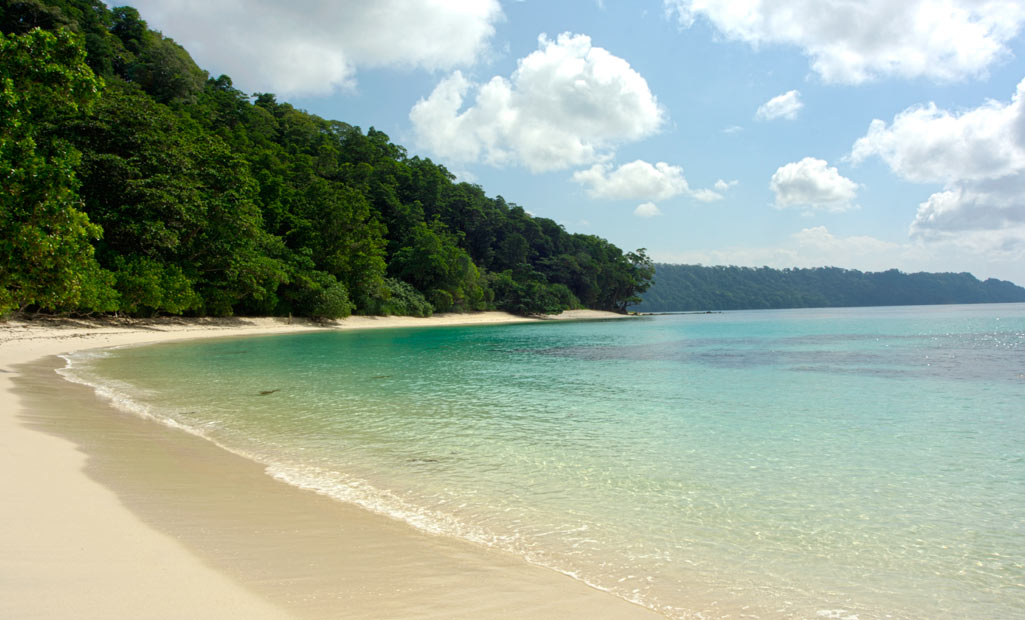 While gazing out at the picture perfect blue horizon from the balcony of your beach resort is quite soothing, sun bathing or simply relaxing on the white sands is a different pleasure altogether. Parts of the beaches close to the resorts are usually reserved for the guests, making it possible for you to enjoy quality time with your beloved without being disturbed by other tourists on the shores. Radhanagar, Kalapathar, Govindnagar and Elephant Beaches in Havelock, Laxmanpur, Bharatpur and Sitapur beaches on Neil Island, Corbyn's Cove and Wandoor Beach in Port Blair are some of the popular beaches which though visited by tourists aren't really crowded. Simply make yourself comfortable and watch the spectacular sunrise and sunset from any of these beaches, stroll the vast expanse of white sands or stand in the waves for a totally relaxed experience.
5. Candle Light Dinners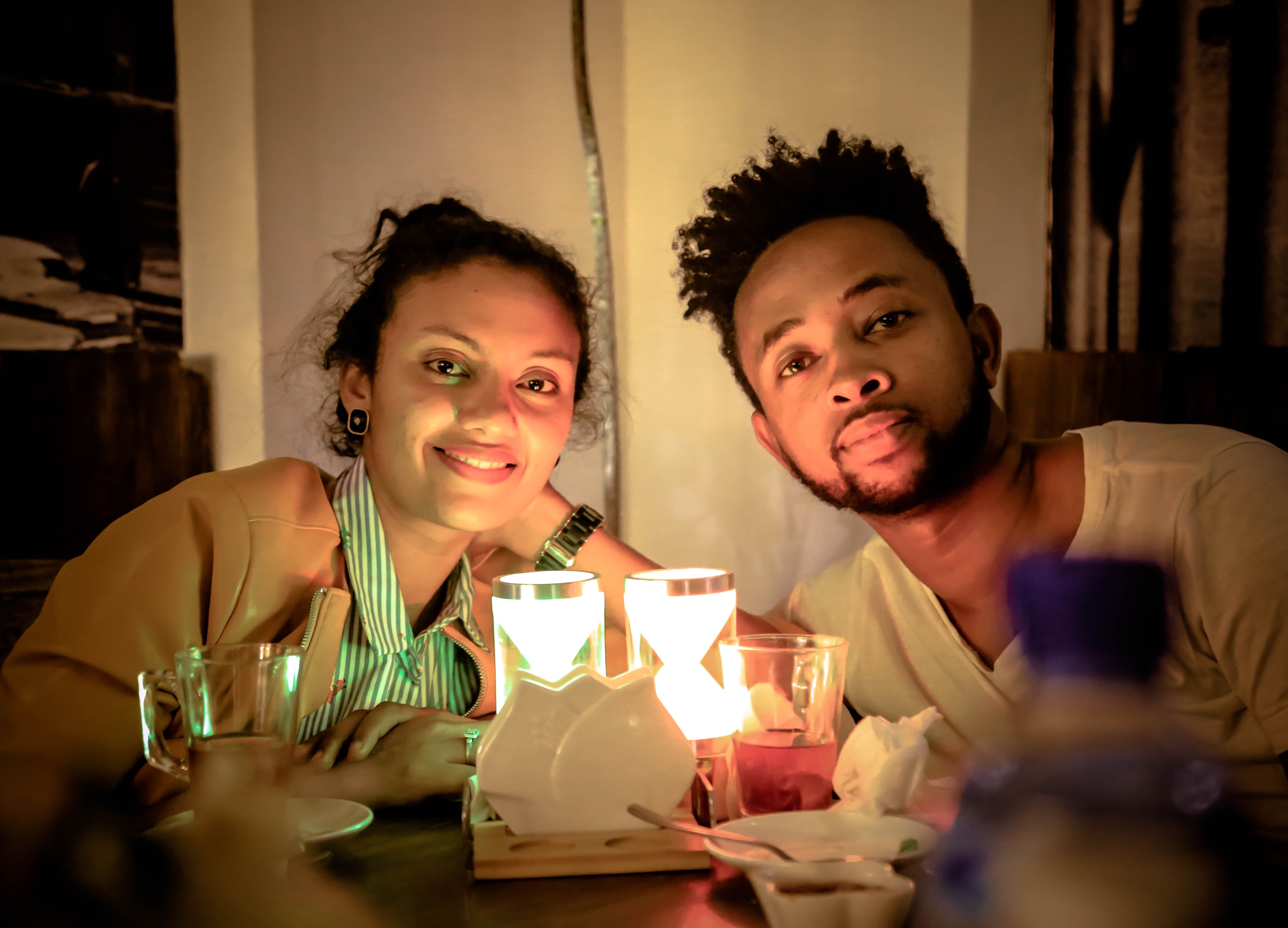 Scenic beachside resorts in the Andaman are ideal for romantic candle light dinners. Make sure to book your table for two well in advance to avoid any disappointments. Havelock Island is quite popular with couples looking to spend some quality time together with restaurants such as Full Moon Café, Barefoot and the B3 offering a great dining experience. Café Del Mar at Havelock and many other restaurants across Andaman accept booking for a candle light dinner on the beach with a customized menu and a dedicated waiter as well. Dining out under the star-lit sky with sands for carpet and the waves lapping on the shores for background score is bound to be a divine experience! Sea Shell Neil, Summer Sands, Tango Beach Resort and others offer candle light dinners on Neil Island. When in Port Blair, check out Amaya – Seashell or Sinclair's Bay View or Driftwood for candle light dinners. Dining Cruise aboard TSG Bella Bay could prove exciting too!
Most of the Andaman tour packages for honeymooners typically include complimentary candle light dinners as well, apart from few other special features! You can always book a candle light dinner even if you are making your own travel plans.
A trip to the Andaman is never complete without visiting the beaches. Remember to make it a little more exciting and romantic by indulging in activities that interest you and your beloved!
Must Read: Best Adventure Sports for Honeymooning Couples on Andaman Island