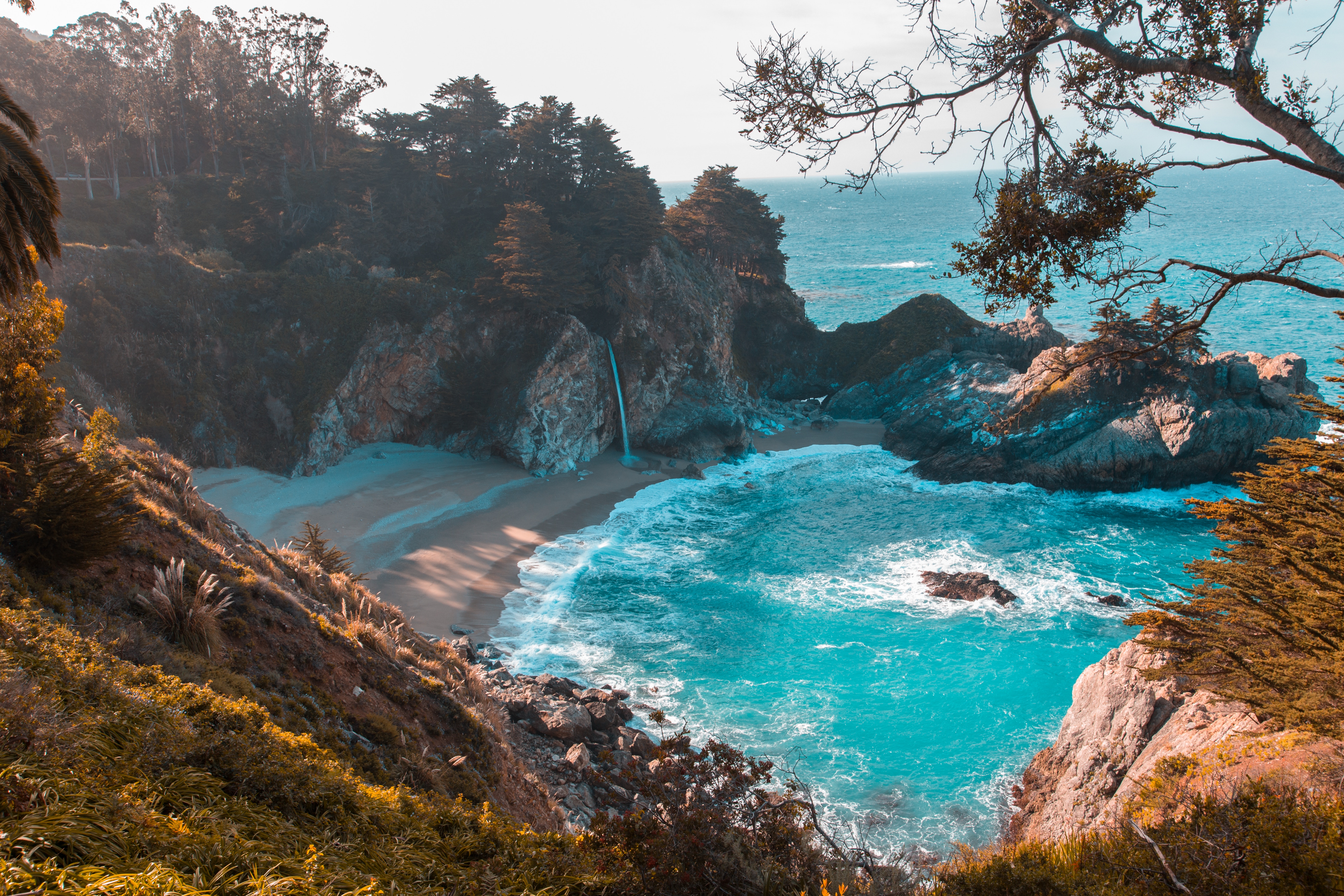 Scattered in the Bay of Bengal, Andaman Nicobar Islands are spread across 8249 square kilometers. A group of 300 Islands, Andaman & Nicobar, abodes a majority of tribal groups, like Great Andamanese, Onge, Jarawa, Sentinelese, Nicobarese and Shompen.
The beauty of these islands is not just characterized by Bay of Bengal, instead, the chain of mountains and ridges add a special touch to the exquisiteness. The moderate height & gradients is sufficient to lure a large number of tourists across the globe. All set to book your domestic flight tickets?
Andaman & Nicobar Islands are further categorized into North Andaman, South Andaman, Middle Andaman, and Little Andaman in the Andaman group of islands, and Great Nicobar, Nancowry, Car Nicobar, Chowra and Katchal in the Nicobar group of islands. Thought all these regions are blessed with enormous scenic beauty but Great Andaman and Ritchie Archipelago are considered as the best tourist destinations. Book domestic flights to Andaman now.
Must Read: Best Adventure Sports for Honeymooning Couples on Andaman Island
Andaman and Nicobar is an Indian Union territory. It's an awe-inspiring archipelago situated in the Bay of Bengal. Coral reefs add to the appeal of the breathtaking beaches, whereas the magnificent marine life endows a special feel to the landscape. A trip to Andaman and Nicobar Islands is apt for both, nature aficionados and adrenaline junkies. Compare flight tickets and book best domestic flight tickets now.
Things to Do In Andaman and Nicobar Islands
What to see?
1. Radhanagar Beach: One of the most alluring beaches in Andaman, the Radhanagar Beach, is situated on the western coast of Havelock Island. It was ranked as the 7th best beach in the world and 1st of India by the Time Magazine. The white glittery sand, turquoise water, and verdant palm flora makes it an ideal place to spend some time! It is quite popular for Game fishing, Snorkeling, swimming, and scuba diving.
2. Lakshmanpur Beach: Situated around 2km from the Neil Island, Lakshmanpur beach is famous for its colorful fishes and corals. It is a world-class snorkeling destination, as the colorful corals compel one to explore the underwater.
3. Elephant Beach: Elephant beach is regarded as one of the most sought-after beaches in India. It is also situated in the Havelock Islands. The way to this beach is quite fascinating as well, a 30 minutes trek! This beach is also ideal for some Snorkeling, and exploring exotic marine biodiversity. Want to experience it? Book flight tickets online now.
4. Ross and Smith Island Beach: A natural sand bar links the two islands, and hence, this beach is often regarded as a twin Island. Enclosed by palm trees, and beautiful flora, Ross and Smith Island beach offer mindboggling views of the blue-green sea.
5. Kala Pathar Beach: A walk down the Kala Pathar Beach is perfect to revitalize your soul. The place is filled with serenity. Silver sand, and colored water add to the beauty of the beach. There's a lot to do here to invigorate yourself: Just Sunbath in a hammock while reading your favorite book, or simply sip your fresh juice while enjoying the sunset!
6. Vijaynagar Beach: Vijaynagar Beach is situated 38km from Port Blair, and is brimmed with tranquility. The beach offers spectacular views of the scenic surroundings. It is also the perfect place to explore the aquatic life. The Mahua trees along the shore add to the allure of the beach.
Must Read: 5 Activities Every Couple Should Do in Andaman