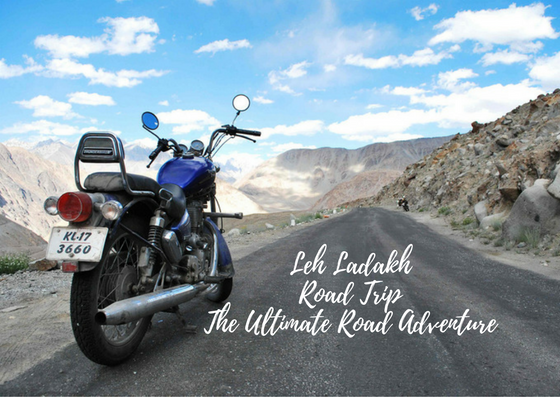 Leh in the Himalayas is the capital of the Leh Region of Jammu and Kashmir. In the past few years, domestic tourism in Leh has increased by leaps and bounds. The Leh Region comes under Ladakh area of the state.
Ladakh is made of mountains and connected with high mountain passes. It has spectacularly mesmerising lakes. The landscape is ruggedly beautiful. The ancient Indus offers plenty of adventurous activities. Ladakh also has spectacular monasteries, and Buddhist cultural festivals and traditions are celebrated with great zeal.
Ladakh Road Trip is known to be the ultimate road adventure in India. It is said that the scenic beauty on the way to Ladakh is more beautiful than the place itself. The road trip includes crossing some of the highest motorable mountain passes in the world and driving through large semi-arid planes.
Scan through some pointers listed below that will help you plan for your adventurous Leh Ladakh Road Trip.
Some unique aspects of travelling to Ladakh by road are sights of barren mountains, sweeping valleys, and Tibetan Buddhist populace that meets along the way.
Two roads can be taken to reach Leh Town. One is the Srinagar-Leh Highway, and the other is Manali-Leh Highway. Srinagar-Leh Highway is 434 km long, while Manali-Leh Highway is 476 km long.
Out of 464 km of Manali-Leh Highway, 350 km is deserted, and for 365 km of the route, there is no fuel pump as well. Sarchu is equidistant from both the destinations and an excellent halting destination.
Riding bikes through these roads is a real tough task. There are narrow roads with steep curves, and you have to ride continuously till your next stop. These ride tests you physically and mentally.
Road trip to Leh is possible from Mid-May to October. Srinagar-Leh roads are open from Mid-May. Rohtang pass on Manali-Leh route is accessible only after May as the roads are slippery until then. The roads remain open until November.
Clothing and accessories required for your trip include heavy gumboot shoes, a few pairs of woollen socks, woollen clothes like jackets, sweaters, shawls, comforters, and gloves, and also rain jackets for unexpected showers of rain/snow.
Also, there are plenty of places to visit once you are in Leh Ladakh like:
Pangong Lake (156 km): The lake is entirely still and serene, also there are locations like Thiksey, Sakti, and Chang La en route Pangong Lake.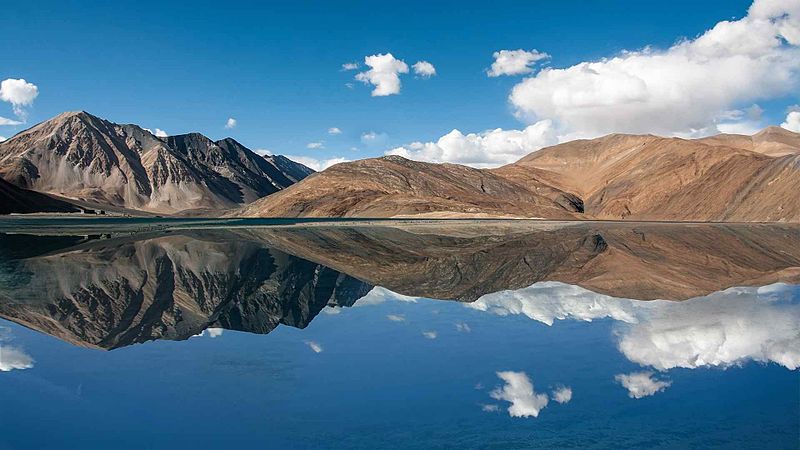 Nubra Valley (140 km): Places like Khardung La—the highest motorable road in the world, Diskit, and Hunder—well-known for dunes and camel safari come en route Nubra Valley.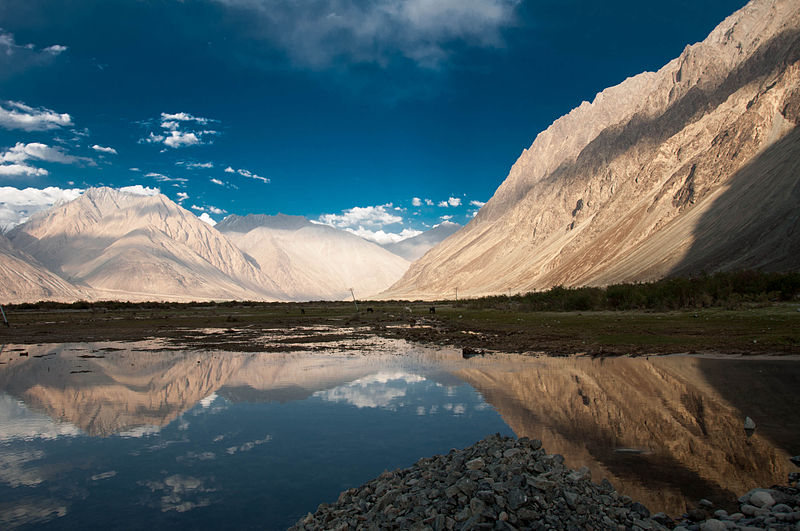 Tsomoriri Lake (240 km): Destinations like Hemis, Gya, Rumtse, Taglang La, and Tsokar Lake comes en route Tsomoriri Lake.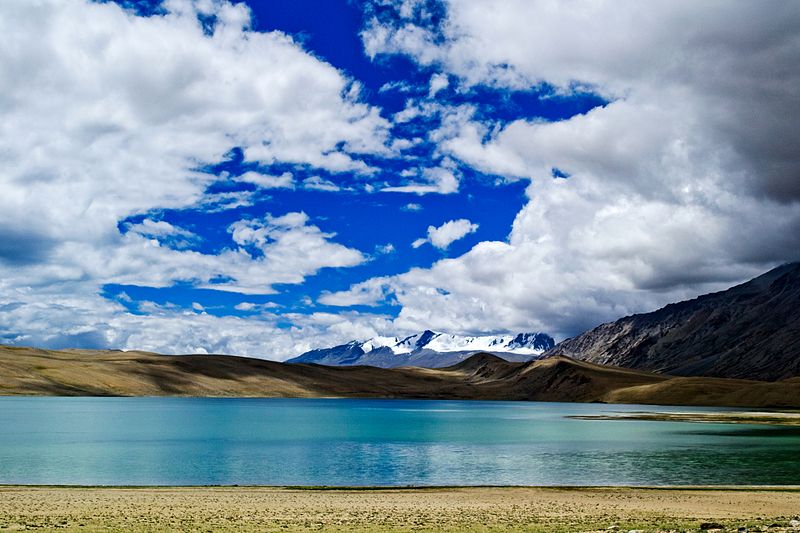 All of the above places have their unique beauty and are a must visit, when you have time and Royal Enfield. There are plenty of hotels in Leh that offers excellent accommodation and can be availed for cheap in off season.
Must Read: What Is so Special About Riding a Motorcycle in Leh?