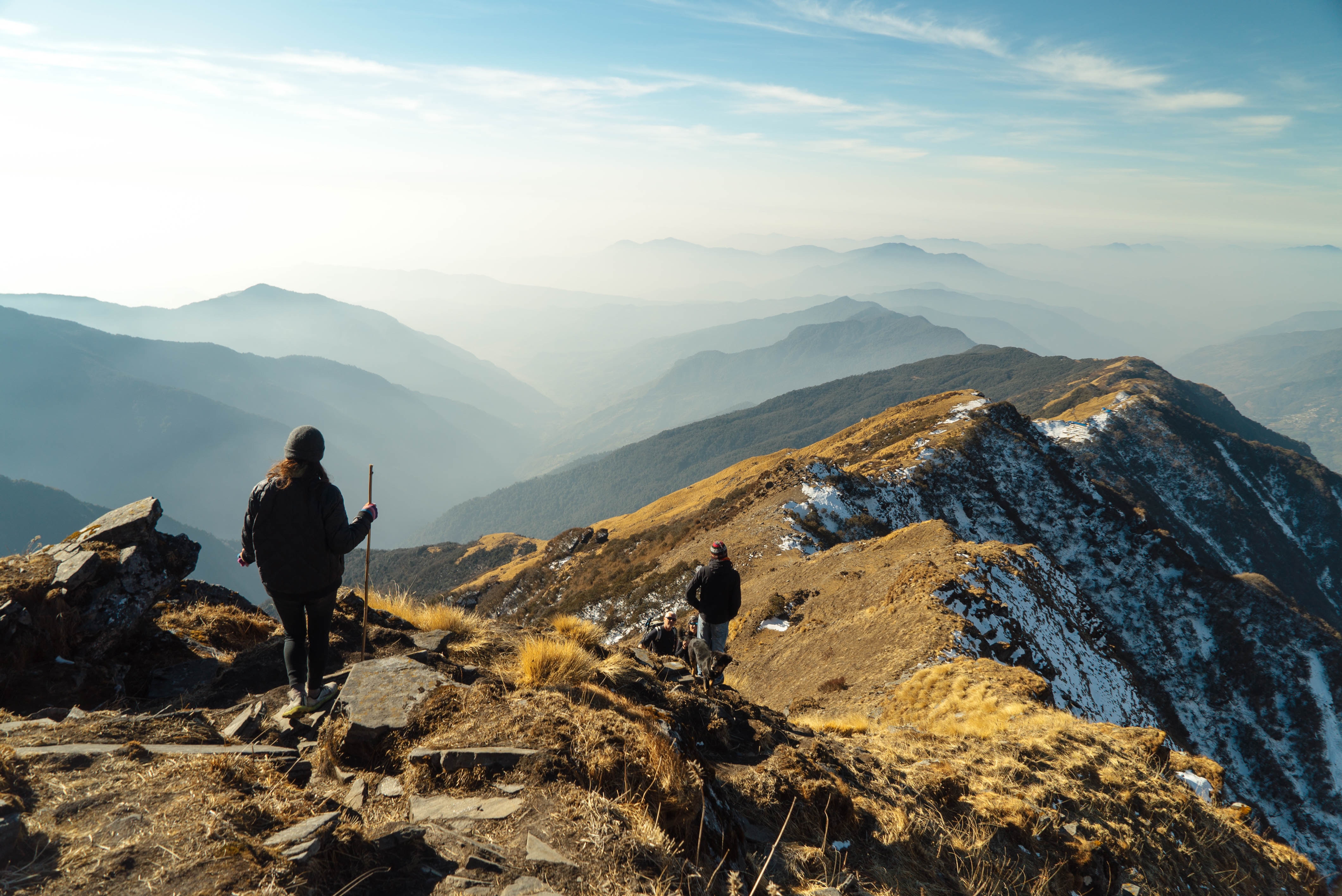 Bangalore, being one of the metropolitans of the country is very well connected with the rest of the country. On a daily basis, various trains, flights buses etc. depart from various places with the destination being Bangalore. Therefore, if you want to come to Bangalore either from Mumbai or from Goa, you will find various flights. There are several Delhi to Bangalore or Kolkata to Bangalore flights which operate on a regular basis.
Also Read: The Cities of Young India – Mumbai and Bangalore
Bangalore is a fantastic place to visit. Plus, there are various offbeat destinations near Bangalore as well. Listed below are some of them:
 Nandi Hills
Nandi Hills is also known as Nandi Durg or Nandi Betta. Nandi Hills is surely quite a popular destination near Bangalore, and you can definitely plan a trip to Nandi Hills for a day or even two. The ancient hill fortress which is nestled in the Chikkabalapur district is an amazing place to go. It gets its name from the famous Nandi temple which is located at the bottom of these Hills. That is not it. There is one other temple, which is located atop the hill as well, and it is famous by the name of Yoga Nandeeshwara Temple. The place is just about 60km away from the city of Bangalore, and you should surely add it into your travel itinerary once you are done booking your Indore to Bangalore or Kolkata to Bangalore flights.
 Kunti Betta Trek
Want to go on trek? How about the scenic sites of Kunti Betta. It is a very peaceful and picturesque region of Padavapura. The place is renowned for the two hills which are sited at an elevation of 2882m. If you like such adventurous activities and want to enjoy some trekking while holidaying in Bangalore then Kunti betta is the place to be. Kunti Betta has a lot in store for the nature lovers as well. The place is located somewhere about 130km from Bangalore. Also, it is a mysterious connection with the mythological tales as it is believed that Pandavas and Kunti used to reside here. Now, this is exactly from where the place has got it name. All excited to be here? Book your Delhi to Bangalore or Kolkata to Bangalore flights now!
 Anthargange
Anthargange is an astoundingly scenic region of the state of Karnataka. The place is known for its immense natural beauty. It is located somewhere around 80km away from the city of Bangalore, but it is surely worth a visit. The place is mysteriously famous because of a secret spring which flows through the hills here. Also, a very famous Lord Shiva's temple is also situated here. Therefore, this beautiful place should be surely included in your itinerary. All set to book your Bhopal to Bangalore or Kolkata to Bangalore flights?  You will not only get various flight booking options, but also numerous discounts on air ticket booking.
Must Read: Why Shouldn't You Plan a Visit to Bangalore?