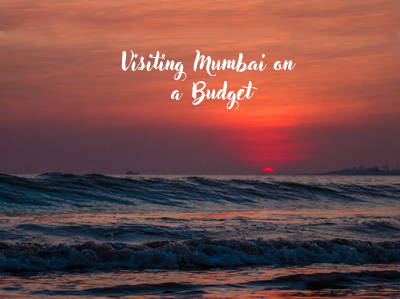 Mumbai, formerly and emotionally known as" Bombay" is the financial capital of India, other than being the cushion to dreamers all around. Mumbai has myriad things to offer to anyone who wishes to tour around the city with a pre-decided budget, tight or splendid. Have a look at every aspect of your trip and plan in accordingly by booking cheap domestic flight tickets to Mumbai.
TRAVEL:
"Mumbai local" or railways is the lifeline of Mumbai, in that, it's the most convenient, quick, cheap, and therefore the most preferred mode of transport throughout the city. Only a Mumbaikar would understand and feel the pinch of a downtime experienced in railways. A one-way ticket to any destination could only get as expensive as INR20! As far as roadways are concerned, BEST is the "best", as in the "cheapest" mode of transport with an excellent connectivity from one bus-stop to another. Other than that, auto-rickshaws and kaali-peelis or taxis can let you access every "gully" or "nukkad" at your own pace and convenience. For those who can splurge into comfort, or can't compromise on comfort, or can't bear the heat that could be scorching during the day, there are air-conditioned cab facilities like Ola and Uber.
STAY:
Here again, there's a possibility of you getting accommodation for absolutely no cost or having the most extravagant stay ever. Accommodation at no cost is possible if you're fortunate enough to have friends or relatives that are permanent dwellers in the city and they're hospitable enough to host you for as long as your stay lasts. If that's not the case, you may want to book rooms in decent lodges or hostels that welcome travelers in the city. There are also an umpteen hotels for you to live in depending upon your budget, suitability and comfort. You may want to book your room online, advance booking being preferable. If nothing works, you may want to contact travel agents to help you book your room; however, this may make you spend a heavy amount unless you've honed your bargaining skills before landing to the city.
Related article: The Cities of Young India – Mumbai and Bangalore
FOOD:
A forewarning before touching upon this aspect of the city; you'll put on some holiday weight before stepping out of the city, given the number of delicacies you will indulge in every single day of your stay here. Until you try out the numerous "Khaau gullies" of the city, your experience with the city will be futile. The delicacies like wada-paav, bhel-puri, sev-puri, paani-puri, paav-bhaaji, misal-paav promise a treat to your taste-buds without burning a hole in your pocket. The "cutting chaai" as an accompaniment with any of these or all by itself is the best beverage there can ever be. To enjoy a wholesome meal, there are several local and multi-cuisine restaurants that you can step into depending upon your choice of budget, taste and ambience.
SIGHT-SEEING:
Believe me or not, sight-seeing in Mumbai comes absolutely free of cost. The most popular sight-seeing locations in Mumbai include Gateway of India, Marine Drive, Siddhivinayak Temple, Babulnath Temple, Chowpatty, Bandra-Worli Sea Link, Haji Ali Shrine, Elephanta Caves, Nehru Planetarium, Nehru Science Centre, CST, Sanjay Gandhi National Park, Mount Mary Church, among many others. If walking is your thing, strolls around the lanes of Colaba, Bandra and Churchgate will let you shop the best of attire, accessories and antiques at the cheapest rates possible. Reminder: Don't forget to bargain.
If this isn't enough motivation for you to step into the "Maya-nagari" that Mumbai is, I don't know what will be. Plan your trip to the "City of Dreams" at the earliest by booking cheap domestic flight tickets and avail amazing offers and discounts with Jetstay.com. You may just have someone waving at you at the airport singing, "Mumbai se aaya mera dost!" Have an incredible flight booking experience with Jetstay and an even better experience with "the city that never sleeps"!
Reference Article: Mumbai: Budget Travel Tips to Mumbai.