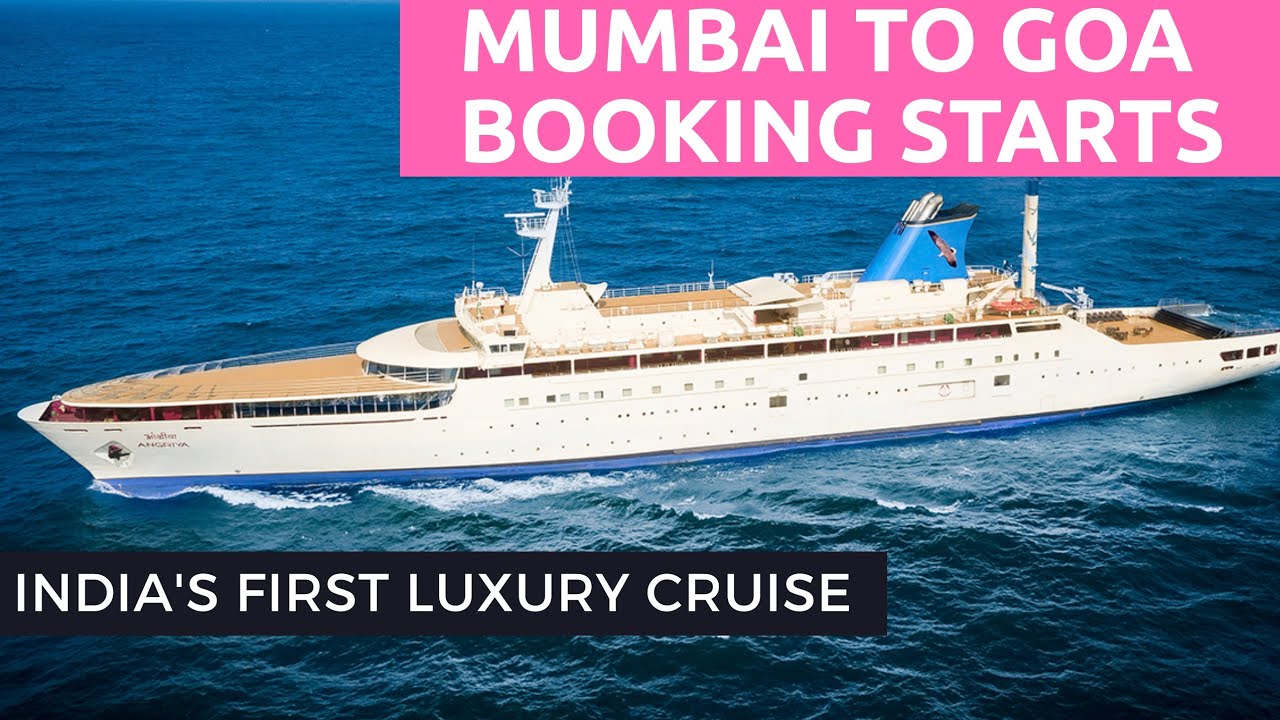 Various movies have been shot imaging the Mumbai to Goa cruise, and a plenty of songs have been written on the same lines as well. Mumbai to Goa route is already quite popular, and a cruise trip between the two is going to amplify the fun of travelling between the two of these top destinations in India. The Mumbai to Goa cruise trip is catching the attraction of the tourists and locals from a few years, however, now recently, the cruise trip at nominal rates have been made possible. Though, you can still book your domestic flight tickets to till Mumbai, and from there opt for a cruise trip to Goa.
Related Article: Visiting Mumbai on a Budget – Travellers of India
A calming experience of the cruise trip!
A lot of youngsters travel to Goa almost every year. It is one of coolest travel destination in the country. And, not this alluring cruise trip between Mumbai to Goa will be a magnet to more tourists. Though, there are various domestic flights that connect Mumbai and Goa to various parts of the world, and even to each other, but one of the amazing ways is to book a enjoy the calming experience of a Mumbai to Goa Cruise trip. Therefore, you can choose to book domestic flights till Mumbai or Goa, and then from there cover the distance between the two via a cruise trip.
A Mumbai to Goa cruise trip will be a remarkable experience!
A cruise trip to Goa is regarded as a fabulously crafted journey filled with the utmost serenity and absolute luxury. The massive blue ocean, and every part of the region you pass through are enough to invoke your senses. At the same time, you will get an opportunity to get astounded by fading Mumbai skyline from a distance. Also, you might also get a chance to witness the jumping dolphins, who look absolutely adorable, and are truly a treat for the eyes! Also, you are going to get immense opportunities to capture a lot of pictures for your social media platforms. If you are lucky enough, you may get a chance to see a shark swimming in search of its prey or any of the fascinatingly colorful fish.
Related Article: Why Is Goa the Perfect Place to Be This January?
Not only will this cruise trip be a tremendously picturesque experience, but also, immensely luxurious. The Mumbai to Goa cruise service will be run by the Angriya Sea Eagle Pvt Ltd. And, they have tried everything possible to make this trip just perfect for the travelers.
The cruise is going to take somewhere around 16 hours to complete the distance between Mumbai and Goa. Though, it is known to be a non-stop cruise, but the company may plan to add a few stops in between. Aren't you excited to experience this cruise trip? If yes, then quickly do the online flight ticket booking for Mumbai, and book your cruise to Goa.
Must Read: 3 Ways to Rock Goa Before Getting Hitched