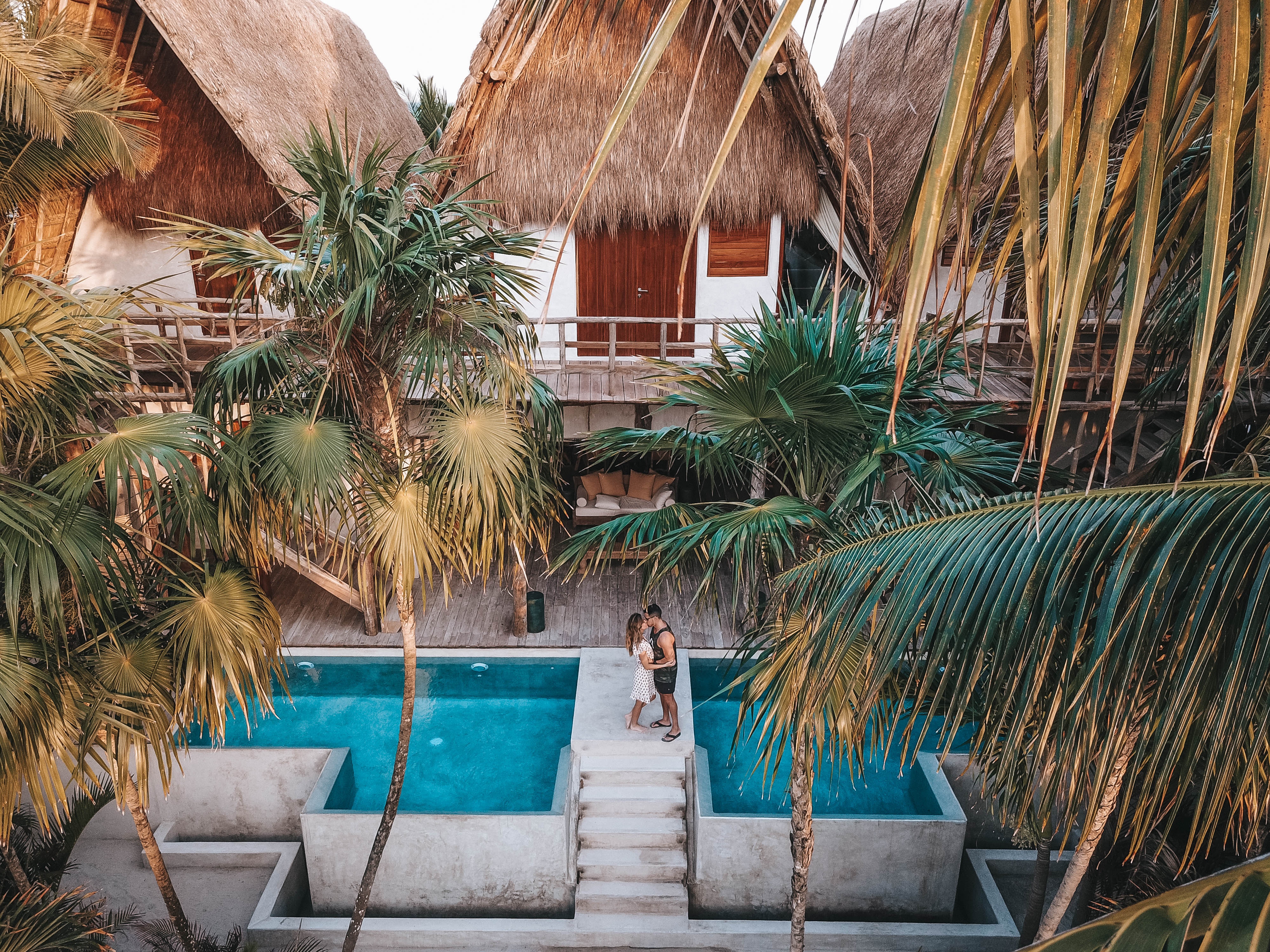 Kerala is one of the popular honeymoon destinations in the country. Scenic, calm and verdant landscapes, cozy accommodation, pleasant climate and a variety of dining and wining options make this land a honeymooner's paradise. Given that fact that each and every location here is equally beautiful and enticing, choice could be slightly difficult. Apart from the picture perfect romantic settings, Kerala also offers you an opportunity to indulge in several fun/adventure activities along with your beloved, making the honeymoon trip even more enjoyable.
Let's check out the best 6 activities that honeymooners must try when in "God's Own Country"!

• Cruise through Kerala's Backwaters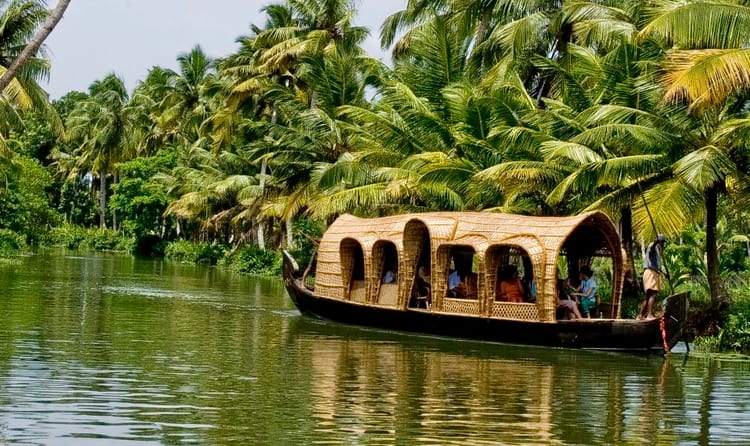 The seemingly endless network of Kerala's Backwaters lined with coconut palms swaying in the breeze is a pleasure to explore, especially in the company of your better half. You could opt to navigate these channels on a small Shikara, a traditional canoe or even a houseboat. In fact booking a houseboat instead of a hotel is likely to offer all amenities, personalized attention, a lot more privacy plus the facility of cruising on the water channels to soak in the natural beauty of the place, open skies and sea, scenic sun rises, sun sets and the star-studded canopy at night!
Both short and long cruises along different routes are possible. Choose one that appeals to you.
Cruise tours are usually available at Allepey, Kollam, Kumarakom, Trivandrum and almost all major cities that are connected by these backwaters.
Related Article: Top Ten Things to do in Trivandrum
• Treat yourself to an Ayurvedic Massage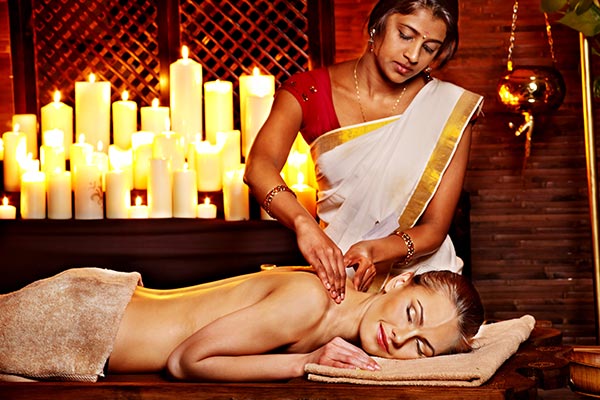 The land of authentic practice of Ayurveda is indeed a great place to pamper yourself. Therapeutic and healing massages with natural oils and concoctions offered in a private setting are bound to prove refreshing, relaxing and rejuvenating. Ayurvedic resorts and spas abound in Kerala where couples can avail the services of expert masseurs in a serene and secluded ambience. Enjoy this experience with your loved one right beside you. Many Kerala honeymoon packages provide relaxing body to face massages that rejuvenate body and soul.
Kumarakom, Vythri Village and other destinations boast of excellent spa infrastructure and authentic Ayurvedic therapy.
• Roam the skies in a Paraglider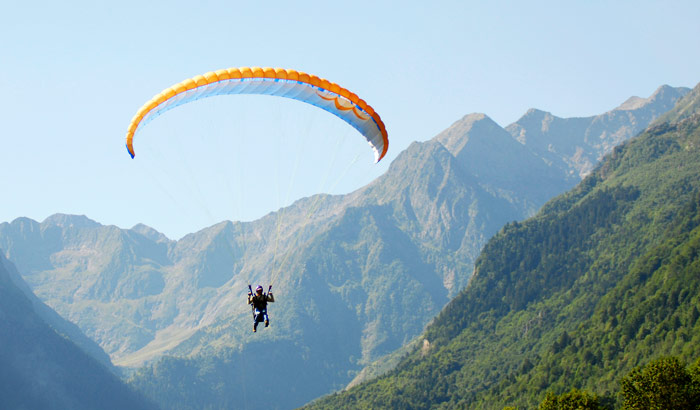 If you and your spouse share a passion for adventure, there's no better time or place to bond over a common interest. An assorted range of adventure activities can make your stay in Kerala quite exciting as well. You get to choose from water sports, rappelling, hiking, trekking, outdoor camping, and most importantly Paragliding! A bird's eye view of the shoreline, lush forests, vast meadows dotted with colorful flowers and picturesque valleys is indeed a delightful sight! Gliding through the space with the wind in your face is a totally a different experience altogether and sharing it with your loved one is priceless.
Most impressive paragliding points are located at Varkala and Vagamon.
• Enjoy a tryst with Wildlife/Birds


The densely forested terrain of Kerala is home to several Wildlife and Bird Sanctuaries, notably the Periyar Tiger Reserve, EraviKulam National Park, Thattekad Bird Sanctuary that you can explore in a safe and leisurely manner. A guided safari through the jungle or a more relaxed stroll through the bird sanctuary will prove quite a refreshing experience. Colorful surroundings interspersed with tiny rivulets, an occasional waterfall and sighting of wildlife/birds is sure to boost your spirits.
• Leisure strolls on the Beaches


Beaches of Kerala are an integral part of a honeymooner's itinerary, adding to the romantic appeal of the land. Depending on your preferences, you may either take long strolls along the waterfront, relax on the beach taking stock of the endless stretch of sea, skies and sand, or indulge in watersports – surfing, snorkeling or boat rides on the choppy waters. Watching the spectacular sunset from the beach hand-in-hand with your beloved is bound to be cherished forever.
Marari, Cherai, Allepey, Kovalam, Bekal, Cochin, Calicut, Kannur and Varkala are but some of the most appealing beaches that offer excellent panoramic views of the Arabian Sea.
• Explore Spice/Tea Plantations


Kerala's rolling hills blanketed in green also house expansive tea and spice plantations, apart from the dense jungles. Crisp and clean air with scent of fresh tea/spices wafting along the cool breeze is ideal for a cozy stroll. Visiting a thundering waterfall, lodging in a tree house, or spending quality time around a heart shaped natural lake at Chembra are just a few other experiences that await you in the hill stations of Kerala.
Athirapally, Thekkady, Wayanad and Munnar are indeed delightful hilly regions blessed with natural beauty. Its activities galore out here in Kerala for honeymooners who wish to explore the terrain. Elephant rides, traditional music and dance performances, martial art demonstrations, puppet shows, scenic hikes offering spectacular visuals, theme/amusement parks are but a few other things to check out when honeymooning in Kerala.
Must Read: Witness Impeccable Beauty Only at Kerala
• Try Local Cuisine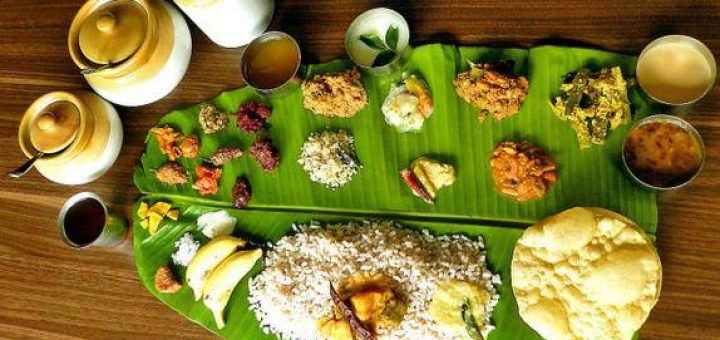 Foodies must try the full course traditional meal "Sadya" served on a large plantain leaf. Make sure to have a light breakfast to do justice to this culinary treat!
Do note that a honeymoon trip to Kerala during the monsoon season is likely to restrict the choice of activities. You can however enjoy a cruise, watch cultural performances, snuggle up in a tree house or get an Ayurvedic massage, plus piping hot food/tea, which simply means you get to spend more time with your loved one!
Must Read: Here's What Makes South India worth Visiting